Ferrari 599 China sold to anonymous Shanghai client
The astonishing one-of-a-kind Ferrari 599 China has found its owner. An anonymous client from Shanghai won the unique Ferrari 599 China for a price of about 1.2 million euro (including taxes). The auction was held at the Gala dinner organised by Ferrari at the Red Gate Gallery in Beijing.
The special model decorated with Song Dynasty Ge Kiln pottery patterns is creation of the artist - Lu Hao, which is the first Chinese artist that works with Ferrari.
The proceeds from the auction will fund outstanding students and young teachers of Tsinghua University's Department of Automotive Engineering to study at Italy's Politecnico di Milano University and internship at Ferrari's headquarters.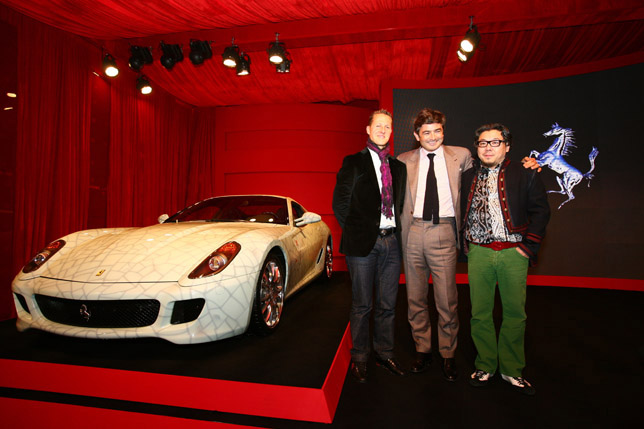 The gala dinner gathered at one place Ferrari owners and collectors, the Ferrari Asia Pacific CEO - Mr. Marco Mattiacci, contemporary artist Lu Hao, professors of China's leading Tsinghua University Cen Zhangzhi and the delegate of Politecnico di Milano University Bruno Pizzigoni.
Along with the Ferrari 599 China, at the Gala dinner was auctioned also a racing overall worn by F1 driver, a helmet and a model car signed by Michael Schumacher.