Fifth Gear Web TV: 27.0 Litre Rover SD1 - Charlie's Story
In one of the latest episodes of Fifth Gear, Johnny Smith takes interview from Charlie, who is the owner of truly staggering home-made Rover SD1.
The incredible about the car is not only its uniqueness, but the brutal 27.0 liter engine from an aeroplane or exactly from World War II Spitfire plane.
The ride with Charlie was rather scary and after 150mph (240 km/h), Johnny searched for a handle to catch... but the driver continued to accelerate the home-made machine and it eventually made over 160 mph (260 km/h).
Another interesting thing about the car is the rear badge – V12 27L. Clearly, the "V12" is taken from an old Merc and "27L" is probably taken from the neighbourhood tuning shop.
Check out the video and see the whole story of Charlie and its incredible home-made car.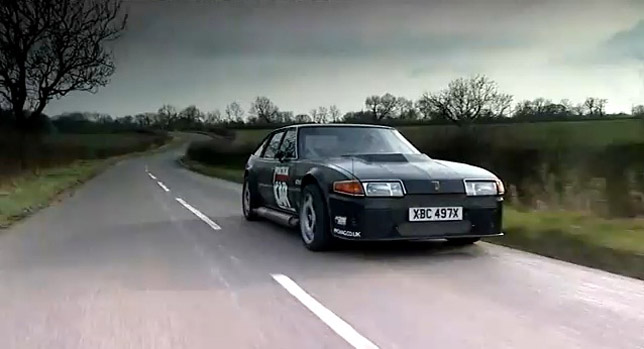 Source: Fifth Gear Web TV