Geneva World Premiere: Range Rover Sport by AC Schnitzer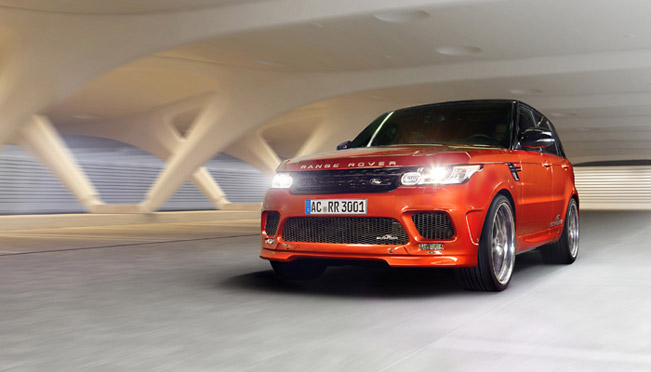 At the 84th Geneva Motor Show the tuning specialists at AC Schnitzer are presenting their take on the Range Rover Sport 3.0L SD V6 Diesel. They have added to the vehicle an extensive range of technical and aesthetic enhancements.
The Range Rover got a complete facelift. In fact, the tuners have expanded the limits of the Range Rover Sport via a special performance kit that upgraded the production 215 kW / 292 hp / 600 Nm to a stunning 250 kW / 340 hp / 720 Nm.
And there are no worries in terms emissions. Despite the additional power, the CO2 gases stay the same. This means that the CO2 emissions per horsepower have fallen and this is due to the "Efficient Performance by AC Schnitzer".

Furthermore, the exhaust gas flow of the Range Rover Sport is improved by the fitting of the AC Schnitzer twin silencer of stainless steel, with two "Sports Trim" tailpipes or with four "Sport" tailpipes, which both come in right/left combination.
The height of the car has been lowered by up 30 or 35 mm via a lowering module. Then, aerodynamic elements were added. Example - the AC Schnitzer front and rear skirts with integrated rear diffuser.
Range Rover Sport by AC Schnitzer runs on Type VIII forged racing rims in size of 10.0J x 22 inch, or 10.5J x 23 inch, matched with the corresponding tyres in the dimensions of 275/40 R 22 or 305/30 R 23. At last, inside hasn't been done much. One can find only AC Schnitzer key-holder and velour footmats.
Range Rover Sport by AC Schnitzer Characteristics:
Basic car: Land Rover Range Rover Sport 3.0L SD V6 Diesel
Engine: AC Schnitzer performance upgrade for 3.0L SD V6 Diesel with 215 kW/292 HP to 250 kW/340 HP
AC Schnitzer engine optics
Exhaust: AC Schnitzer twin silencer, with two "Sports Trim" tailtrims in right / left combination or with "Sport" tailtrims in right / left combination
Suspension: AC Schnitzer suspension lowering module, lowering adjustable: 30 or 35 mm
Aerodynamics: AC Schnitzer front skirt, AC Schnitzer rear skirt with integrated diffuser
Interior: AC Schnitzer key holder
AC Schnitzer floor mats, velours
Wheel/Tyre Sets: Type VIII Racing Forged Wheels

front 10,0J x 22" offset 36,5 with tyres 275/40 R 22
rear 10,0J x 22" offset 36,5 with tyres 275/40 R 22
front 10,5J x 23" offset 34 with tyres 305/30 R 23
rear 10,5J x 23" offset 34 with tyres 305/30 R 23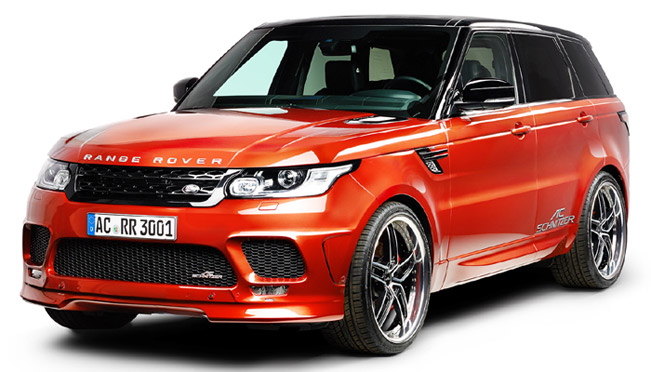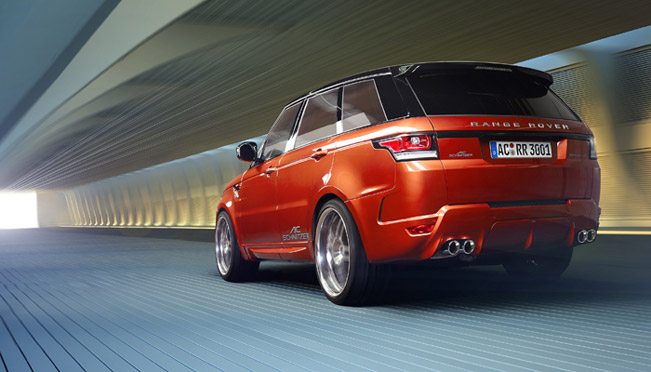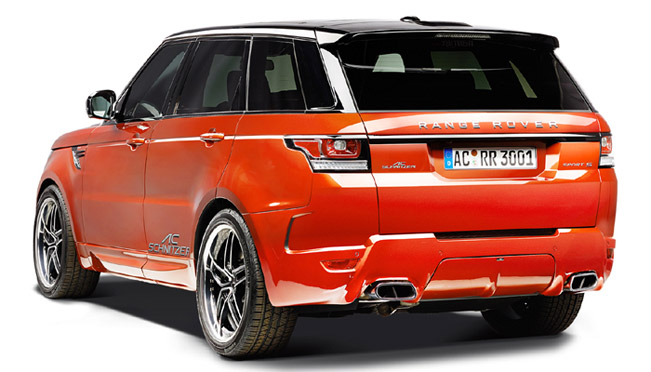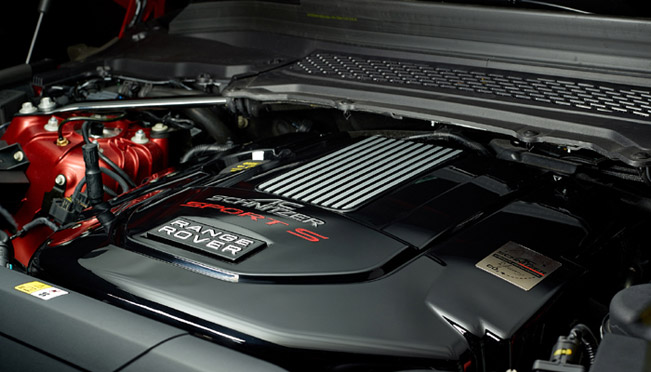 Source: AC Schnitzer