GM, Goodyear and Bose Collaborate to Boost Chevrolet Volt's Efficiency
When the Chevrolet Volt extended-range electric vehicle debuts next year, advanced, fuel-efficient tires by Goodyear and a new sound system by Bose will be among the components helping the Volt to achieve up to 40 miles of electric-only range.
GM announced today that the production version of the Chevrolet Volt will include energy-saving Goodyear Assurance Fuel Max tires and the Energy Efficient Series sound system by Bose. Internal tests show the low rolling resistance Goodyear tires will allow for approximately one mile more of electric-only range under certain driving conditions on a fully charged battery when compared to other tires of a similar performance level.
The Bose® Energy Efficient sound system is 30 percent smaller, 40 percent lighter, and uses 50 percent less energy than conventional Bose sound systems. Under certain listening and driving conditions, this energy savings results in increased all-electric drive capability equivalent to removing up to 50 pounds of mass from the Volt.
"Everything we do with the Volt is about maximizing its mechanical, electrical and thermal efficiency. From the Voltec™ propulsion system down to individual components such as tires or sound systems, we have been analyzing every part of the Volt so that we can offer a vehicle that is as efficient as possible to maximize the electric range. I think we have achieved this with Bose and Goodyear," said Frank Weber, vehicle line executive, Voltec propulsion system and Chevrolet Volt.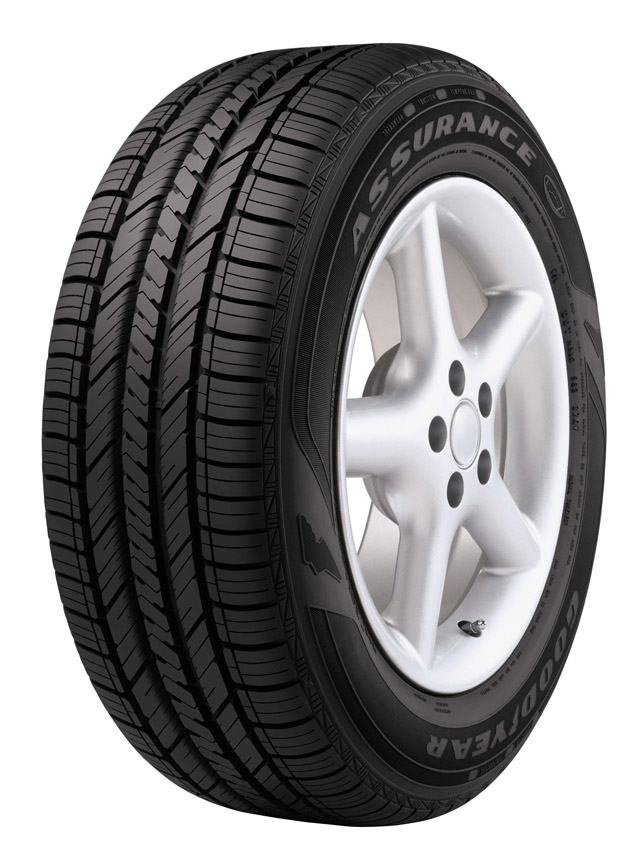 For trips of up to 40 miles, the Volt is powered by electricity from the grid and stored in its lithium-ion battery pack. Beyond 40 miles, a small engine-generator creates additional electricity to extend the range of the Volt several hundred additional miles until the driver can plug-in to recharge the battery.
Volt on a roll
The force required to keep a tire moving at a constant speed is known as rolling resistance. The Goodyear Assurance Fuel Max all-season tires on the Chevrolet Volt use Goodyear's most advanced current rolling resistance criteria, and represent the next generation of fuel-efficient tire technology. A special energy-saving tread compound helps reduce energy loss, so less effort is required to keep the tires rolling.
In addition to low rolling resistance, Goodyear has packed performance features into the tire to enhance the Volt's fun-to-drive characteristics, Weber said.
Big sound, smaller package
The Volt also will feature the debut of Bose's Energy Efficient Series sound system, delivering the clarity, accuracy and dynamic range that high-quality audio buyers expect.
Bose engineers focused on three areas of technology in designing the Energy Efficient Series: switching amplifiers, high motor force speakers and digital signal processing circuitry. Smaller, lighter amps use less energy and generate less heat, new speakers deliver the acoustical output of heavier speakers and proprietary digital control circuitry produces concert hall volume with half the energy.