2012 Great Wall Steed Double Cab Pick-Up
Great Wall Motor Company is one of the market leaders for pick-ups and SUVs in China nowadays, building total assets of £2.7 billion and an employee base of over 42,000 people worldwide.  The brand already exports its range of small and large family cars, SUVs and pick-up trucks to over 120 countries around the world. However, this month become the first, when the Chinese automobile manufacturer is commencing the volume sales in the UK. The launch of the 2012 Great Wall Steed Pick-Up then will follow and will be at the Commercial Vehicle Show, which will take place on 24th pf April in Birmingham.
In details the Steed is a robust and highly practical pick-up. It offers unrivalled value for and more importantly its value is exceptional: it will go on sale with a starting proce of an only £13 998. In this price is included a generous equipment as well. Moreover, the vehicle has 2.0-litre diesel engine mated to a six-speed gearbox and selectable-on-the-move two/four-wheel drive. Additionally what has to be highlighted here us that the Steed also delivers class-leading urban fuel economy.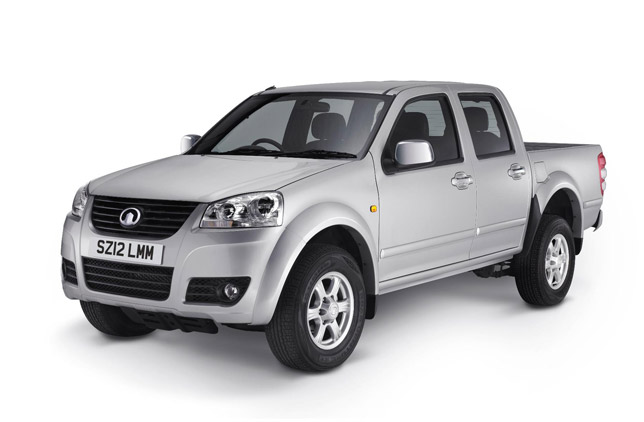 Great Wall Steed Double Cab Pick-Up (2012)
Source: Great Wall