The GTA Spano at the Goodwood Festival of Speed
The GTA Spano – GTA Motor's (and Spain's) only supercar – will take part in this month's Goodwood Festival of Speed held on the grounds of the Goodwood House, West Sussex, England.
More specifically, the "Supercar run" challenge will provide the opportunity for the Spano to go head to head with 49 more supercars of world-class. Driving the glass-roofed car will be the Valencian drive Borja Garcia.
GTA Motor plan to produce only 99 cars in total which makes the Spano, technically, a very rare and exclusive specimen. The power plant for it is an in-house V10 mid-mounted engine that churns out 820 hp and 960Nm of torque. The body and the chassis bits represent a complex mingle of carbon fiber, titanium and Kevlar. As a result of that it's weight is no more than 1350 kg and the 0 to 60 mph time is just below 3 seconds and the top speed stands at 350 km/h.
So if you'd like to catch a glimpse of this gem, the Goodwood Festival of Speed speed is the place for you. It starts at the end oh June, properly coordinated with the weekends.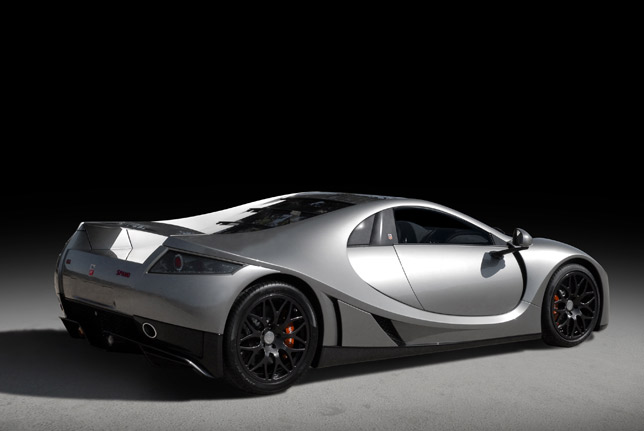 Source: GTA Motor