HAMANN McLaren MP4-12C - Art style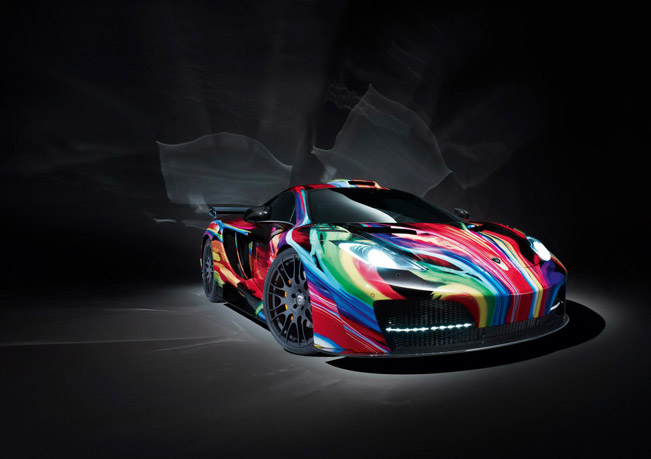 Hamann has published some pictures on their facebook profile of a strange tuned McLaren MP4-12C. The car comes with multi-colour paint and some other exterior upgrades.
The MP4-12C is powered by a twin-turbo 3.8-liter V8 engine that produces 625HP (460 kW). It is mated to a 7-speed dual-clutch gearbox. 0-100 km/h in 3.1 seconds and a top speed of 329 km/h (204 mph). In terms of efficiency, the MP4-12C will average 11.7 L/100km (24.2 mpg UK) with CO2 emissions of 279 g/km. So, an astonishing performance and unique view in one car - Hamann MP4-12C.
Nothing is mentioned about performance upgrades from Hamann, but we can expect at least Ecu re-map and a pair of sport air filters.
Source: Hamann