Hennessey Venom F5 - Top Speed 467 km/h [290 mph]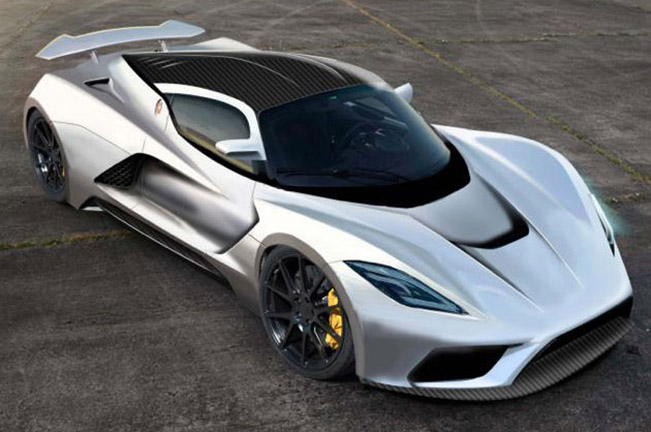 Building a 290mph-car is not a great success, but creating a road-legal one is an act of heroism. Hennessey has already topped 270 mph (435 km/h) with the Lotus Exige-based Venom GT back in February, this year. Now, he announced the Venom F5 (named after the most powerful tornado on the Fujita scale) which will eventually do over 290 mph (466.71 km/h).
John Hennessey commented for Top Gear: "I think something in the 290 mph range will be possible", when he referred to the upcoming model. It will come with improved aerodynamics and updated technologies. The 7.0 liter twin-turbo V8 will be boosted to over 1,400HP (1,044 kW), so the car will be more powerful than Koenigsegg One:1. The Venom F5 is expected to weigh less than 1,300 kg (2,866 lbs), so the power-to-weight ratio will be 1.07 HP / kg. 0-300 km/h in less than 13.5 seconds.
The engine will be connected to a 6-speed manual gearbox sending the power to the rear wheels. There will be also a GPS-based traction control system offering calibration for specific race tracks. This is a unique feature which will help the driver to improve its racing times drastically.
The hyper-car will be limited to just 30 units, each priced at $1,200,000 before taxes, which is not bad at all compared to Bugatti Veyron Grand Sport.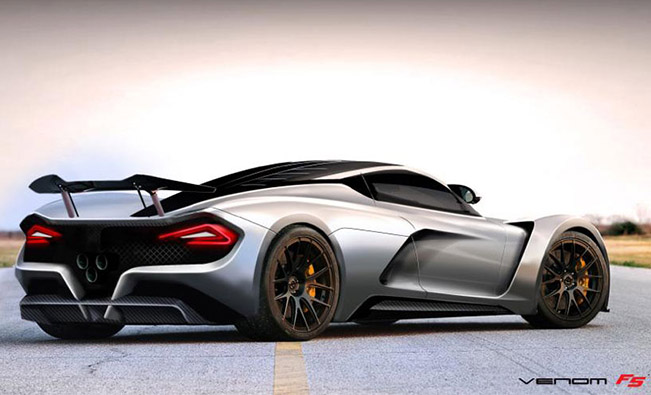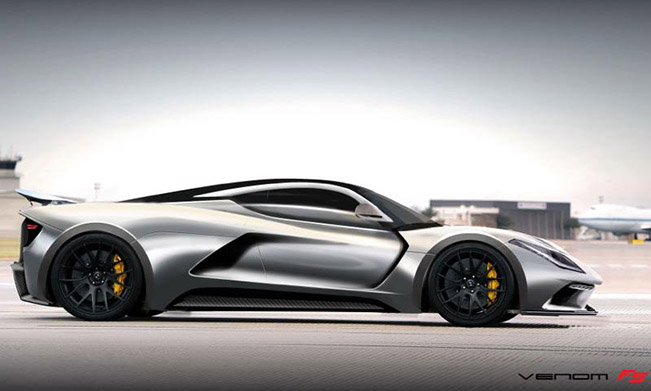 Source: Top Gear