Hennessey ZR750 Corvette ZR1
Hennessey has just published an exclusive video footage of its Hennessey ZR750 Corvette ZR1, showcasing the ride's staggering, world-class, super sports car performance.
As the name of the HPE's treatment program hints, the tweaked Corvette ZR1 now boasts the mind-boggling 750 horsepower at 6,600 revolutions and 728 lb-ft of peak torque at 4,700 rpm, which catapults this pure "American rocket" from standstill to 60 mph in 2.9 sec flat, on a way to a top speed of 224 mph.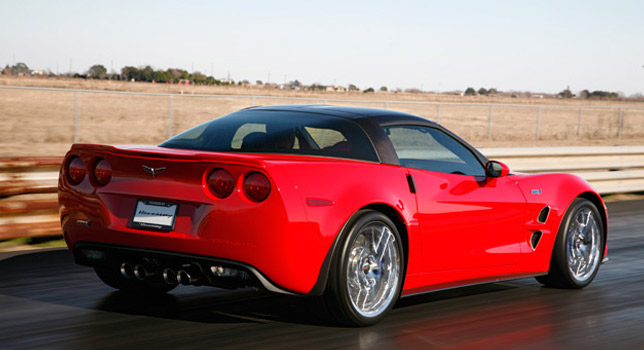 These remarkable output figures are achieved via Hennessey's additionally fitted freer-flowing exhaust unit, stainless steel long tube headers and high flow catalytic converters, as well as improved cylinder heads and camshaft profile.
Hennessey ZR750 Corvette ZR1 specs and mod list:
Power:
755 bhp @ 6,600 rpm
728 lb-ft torque @ 4,700 rpm
Performance:
0-60 mph: 2.9 sec.
1/4 mile: 10.3 @ 139 mph
Top Speed: 224 mph
With optional Michelin Pilot Sport Cup tires
ZR750 Upgrade Package Includes:
Supercharger Pulley Upgrade (Increases boost from 9 to 13 psi)
High Flow Supercharger Snout Upgrade
HPE High Flow Air Induction System
High Flow Cylinder Heads
Extreme Duty Valve Springs
ZR750 Camshaft Upgrade
Stainless Steel Long Tube Headers
High Flow Catalytic Converters
Professional Installation
HPE Engine Management Calibration
6,700 rpm Rev Limiter (200 rpm over stock)
Chassis Dyno Tuning & Road Testing
Serial-Numbered Dash & Engine Plaques
Hennessey Exterior Badging
Hennessey Premium Floormats
3 Year / 36,000 Mile Limited Warranty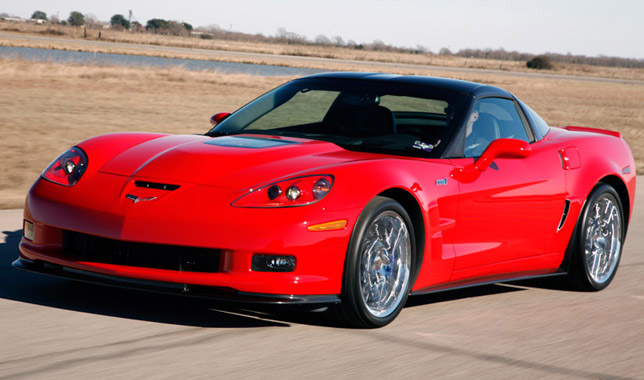 Source: Hennessey Performance