HG-Motorsport Releases Better Version of Audi TTS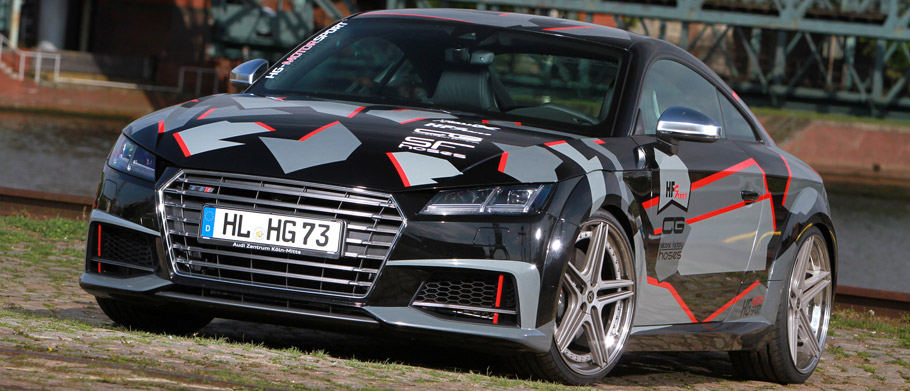 The day begins with news about Audi and now it is time to introduce you to the latest work of the customization specialists at HG-Motorsport. TTS is the model under their attention, which has not only received visual styling tweaks but also got more power under the hood.
Engine
The production version of the car is powered by a 2.0 TFSI engine, which produces 310 hp (228 kW) and 380 Nm (280 lb-ft) of torque. As a standard the vehicle is also equipped with quattro all-wheel drive system, that makes is drive rapid and dynamic.
HG-Motorsport tuners saw no limitations and wanted to give more power to sports car. For this purpose they have developed an intake and exhaust package in order to maximize the performance of the TFSI.
SEE ALSO: Only Five in Production: Meet the Exclusive Audi A8 L Chauffeur Edition
Cool intake air in large quantities results also in better efficiency, so the factory airbox was replaced with carbon Intake with a Pipercross "DRY" filter and RF-Series intercooler.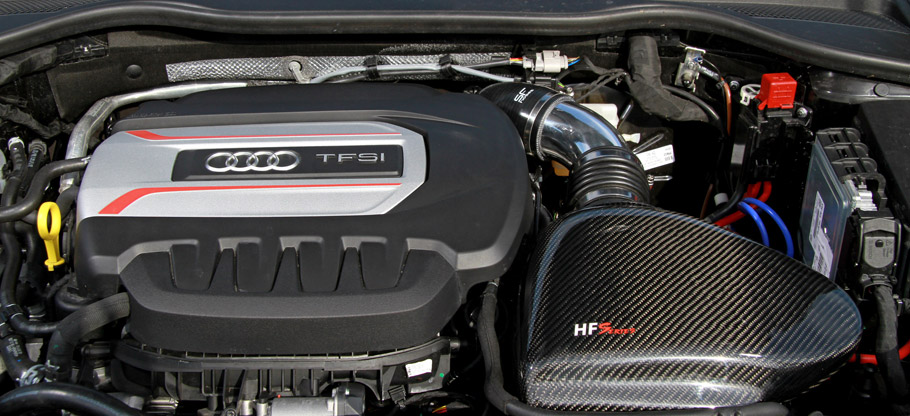 In terms of exhaust, this Audi has been fitted with free-flow Bull-X EGO-X stainless steel exhaust system, which features a 3.5-inch downpipe, a 200-cell HJS race grade metal catalytic converter, and two exhaust valves. The last elements are controlled by the innovative Bull X-Tronic module.
If you ask about the result, well the dyno printout displayed significant increase in power: 336 hp (247 kW) and 427 Nm (315 lb-ft) of torque, which is an improvement of 26 hp and 47 Nm, respectively.
Exterior

The exterior in general received a special three-color wrap that expresses the sporty nature of the TTS. At the back of the car we see carbon-coated twin tailpipes, while at its sides one can't fails to see that the wheel arches are filled with a set of 9.5x20-inch, three-piece Schmidt FS-Line alloy wheels. They have been coupled with 245/30R20 Hankook S1 Evo tyres.
For lower ride height and improved control, the tuners added KW coil-over suspension kit, which in the future will have the option of an adjustable bounce and rebound control.
Source: HG-Motorsport