Honda Civic Type R Concept at Geneva Motor Show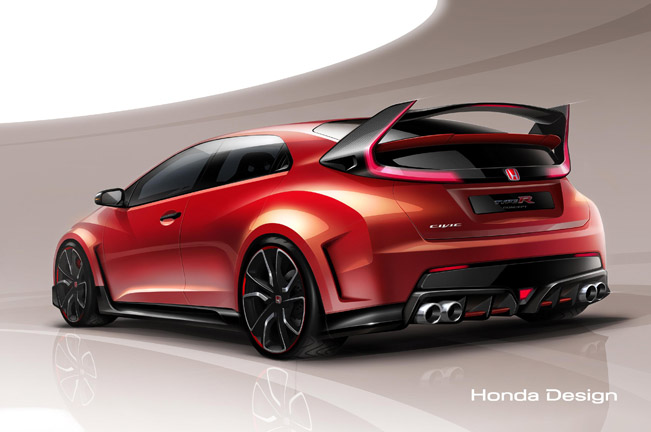 Honda will exhibit several interesting concepts at the 2014 Geneva Motor Show. These include Civic Type R Concept, FCEV Concept and NSX Concept.
The Type R Concept model boasts futuristic design and strong performance characteristics. The highly-anticipated production version is expected to hit the market in 2015, dubbed by the design team as a "racing car for the road".
Further underlining Honda's leadership in the development of advanced technology, the FCEV Concept makes its first European appearance. Sleek and aerodynamic, the Concept points to the potential styling direction of Honda's next-generation fuel cell electric vehicle which launches in the U.S. and Japan in 2015, followed by Europe.
The new NSX supercar will showcase the longitudinal, V6 direct-injected engine with twin turbocharging alongside Honda's innovative 3 motor Sport Hybrid SH-AWD (Super Handling All Wheel Drive™) hybrid system.
Trivia of the day: did you know that the Civic is among the best-selling used cars of 2013 in the US? With 336,180 units changing hands, no wonder Honda are gearing up for a new generation.
Source: Honda