Honda Confirms NSX Prototype Is Going To Goodwood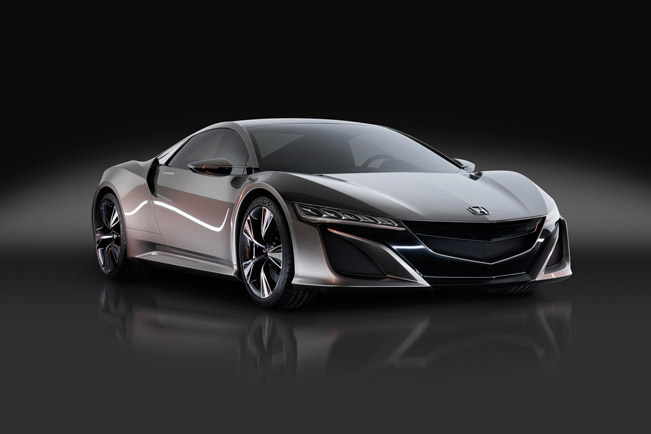 Honda's ground-breaking NSX supercar is going to take the center stage at Goodwood Festival of Speed in June. The brand announced some innovations included in the car, one of which is the three-motor Sport Hybrid Super Handling All-Wheel Drive (SH-AWD) system.
To go further into details, the NSX Prototype will be powered by the mid-mounted, direct-injected longitudinally placed twin-turbo V6 engine which will be coupled with Honda's Sport Hybrid SH-AWD (Super Handling All-Wheel Drive) system mentioned above.
This system is introduced in the supercar for the first time and combines torque vectoring all-wheel drive with advanced hybrid efficiency through the utilization of three electric motors. One of them is integrated with the V6 engine and its dual-clutch transmission (DCT) drives the rear wheels, while the other two motors dive the front wheels.
In details, SH-AWD allows for instant delivery of negative or positive torque to the front wheels during cornering to achieve a new level of driving performance. What was also announced by the brand was that the NSX will enter production next year and more importantly, the production version will be driven by the three-motor hybrid powertrain. The exotic looks and breathtaking performance are of course mandatory.
For those keen on sight, sound and smell of racing and supercars, Goodwood three-day Festival is perfect for them to visit. The event is also the best platform for Honda to put the NSX prototype through its paces. There the visitors will also see the 1989 3.0-litre NSX as well as the 2005 3.2-litre one, which will display the original model's rich history and development.
Source: Honda