Honda Reveals FCEV Concept At Los Angeles Auto Show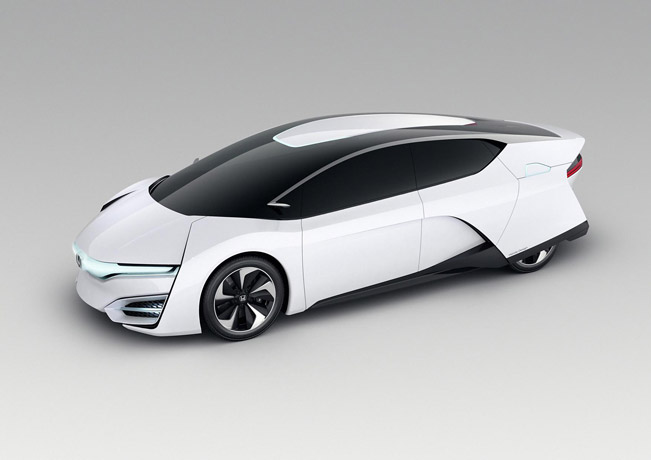 The futuristic and sleekly styled Honda FCEV Concept was officially premiered at the Los Angeles International Auto Show. The model comes to showcase what the possible future design of the brand's cars will be regarding its next-generation fuel-cell vehicles.
What is more, the Honda FCEV Concept is also prepared for production and has a scheduled launching in 2015 in Japan, followed by Europe. Honda's next generation fuel cell-electric vehicle will include the world's first application of a fuel-cell powertrain.
What is interesting here is that the latter is entirely packaged in the engine room of the vehicle, allowing for more space in cabin as well as added flexibility in the potential application of FC technology to multiple vehicle types in the future.
More importantly some of the significant technological advancements achieved here result in the fact that the fuel-cell stack has yielded more than a 60 percent increase in power density. It has also minimized the size of the stack by 33 percent compared to the FCX Clarity. Given these facts, the driving range is expected to be more than 300 miles with quick refuelling of about three minutes at a pressure of 70 MPa.
Honda FCEV Concept features an exciting and modern styling: it includes sweeping character lines highlighted by an ultra-aerodynamic body. The car also offers ample passenger space and seating for five passengers. And in our opinion, despite the fact that this car is only a concept, we think that it shows the actual path to the very near future.
Source: Honda