Honda FCEV Concept To Debut At LA Auto Show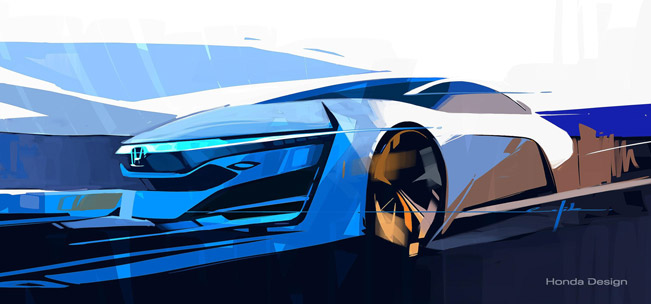 Honda has released a sketch that teases the futuristic Honda FCEV Concept. The next-generation fuel-cell electric vehicle will make its world debut at the 2013 Los Angeles Auto Show on 20th of November, and will be launched on the market in 2015.
Of course, the image reveals what are the future potential styling directions for Honda and in particular for its new fuel-cell electric vehicle (FCEV), and also confirms the commitment of the brand in developing advanced alternative fuel vehicles.
As a matter of fact, this model is another step for Honda towards the way to a zero-emissions future. In addition to producing the FCX Clarity, Honda has deployed numerous technologies to enhance the fuel efficiency and minimize the CO2 emissions.
Some of these technologies were utilized in the Accord Hybrid, Accord Plug-In Sedan, Honda Fit EV and the Civic Natural Gas. The FCX Clarity was also named the 2009 World Green Car.
More details and exclusive pictures about the Honda FCEV Concept will be revealed on 20th November.
Source: Honda