Honda S2000 Celebrates 10th Anniversary
Honda S2000 owners celebrated the iconic roadster's tenth anniversary at the largest multinational S2000 meet, which took place earlier this month.
Hundreds of S2000 owners from across Europe gathered in Trento, Italy over the Easter weekend. They were joined by the S2000's chief engineer, Mr Shigeru Uehara, who drove the Edition 100 during the weekend, gave a presentation on the history of sporting Honda models, signed autographs and judged the 'best S2000' competition.
The Edition 100 went on sale earlier this year to mark the end of S2000 production, and after ten remarkable years, the last ever S2000 will roll off the line at Suzuka, Japan in June 2009.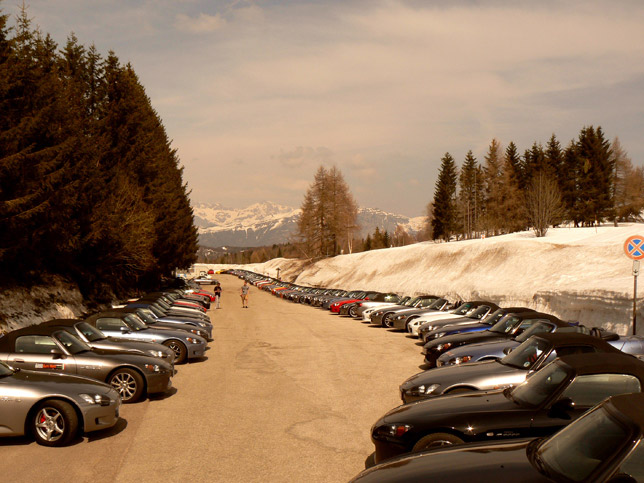 Since its UK debut in 1999, the S2000 has always been a drivers' car, hailed for its engaging drive on and off track, both of which are reflected by the numerous awards the car has won and the strength of its owners' club following.
Euromeet 2009 was the biggest S2000 gathering ever held in Europe; 215 cars and 430 participants from 13 countries attended.