HplusB Design and the Fulminant Audi R8 V10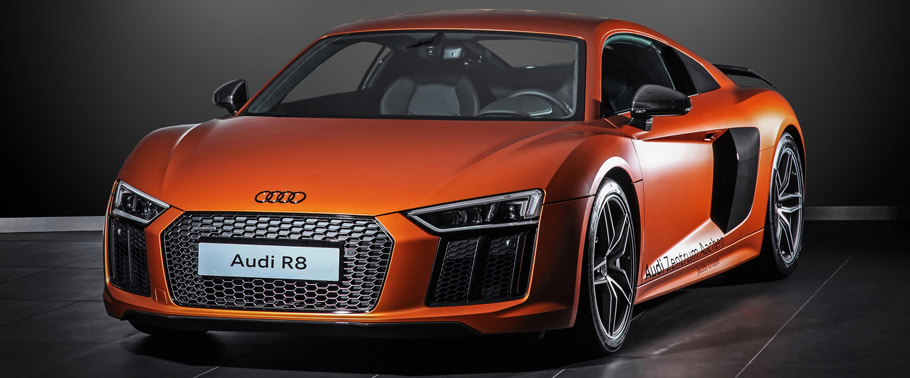 2016 Audi R8 V10 debuted during this year's Geneva Motor Show, changing the conception of styling and driving capabilities. Exactly this model was the choice of the tuners at HplusB Design. And here is why.
First and foremost, the latest generation R8 V10 is powered by the improved V10 5.2-liter FSI naturally aspirated engine. Of course, the specialists have chosen the Plus variant of the car, which produces no less than 610 HP (449 kW) and maximum torque of 560 Nm (413 lb-ft). Just to remind you, the base version of the R8 V10, generates 540 HP (397 kW) and 540 Nm (398 lb-ft) of maximum torque.
SEE ALSO: HplusB-Design Release Chrysler 300C "SRT" Version   
Secondly, in terms of performance the Audi R8 needs exactly 3.5 seconds to sprint from standstill to 62 mph (0-100 km/h) before hitting a top speed of 200 mph (320 km/h). The Plus model covers this run in 3.2 seconds, thus hitting the 205 mph (330 km/h). And note that doing so, the car consumes only 11.8 liters per 100 km on average and emits 275 g/km of CO2. The R8 V10 Plus consumes 12.4 liters per 100 km with CO2 emissions of 289 g/km.
Wrapping by HplusB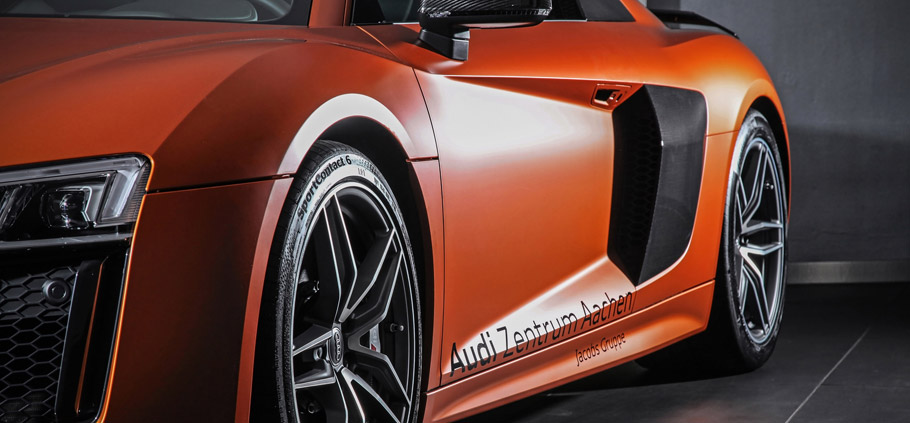 HplusB Design specializes in wrapping, so it is no wonder that the main work done on the Audi includes a total car foiling.  By means of 3M-foiling, the ex-black bolide got a new "gown" in one-off Satin Canyon Copper hue. And it seems that this color is perfect for the Audi, isn't it?
Source: HplusB via Miranda Media