Hyundai HCD-14 Genesis Concept Car of the Year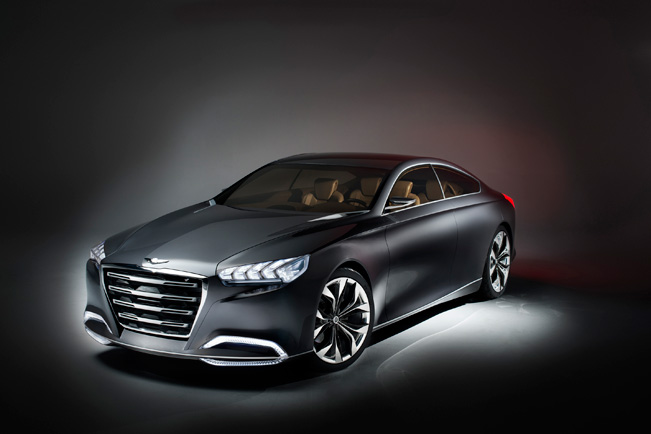 Hyundai HCD-14 Genesis Concept is named 2013 "Concept Car of the Year". The vehicle was also awarded the "Most Significant Concept of the Year" title for scoring the highest among the category winning concepts.
HCD-14 beat out competitors in this category including the Honda EV-STER and Toyota Corolla Furia. The Hyundai concept was recognized for its state-of-the-art features and enhanced driving experience. HCD-14 Genesis reveals the technological future of Hyundai's premium line-up with  driver eye-tracking and hand-gesture recognition, thumb controls or gesture recognition used to select navigation, infotainment, audio, HVAC, and smartphone connectivity functions.
Source: Hyundai