Infiniti Shows 2014 Bobby Unser Q60 Convertible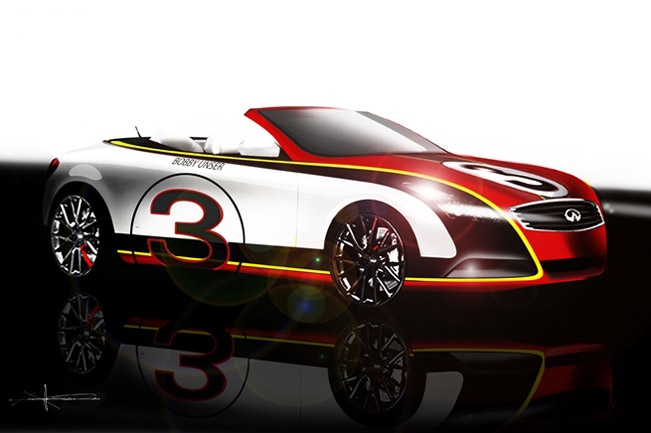 Infiniti will take part at the Amelia Island Concours d'Elegance between 7th and 9th of March. The company will share space at The Golf Club of Amelia Island at Summer Beach. More than 300 vintage, classic and historic racing vehicles will be shown at the event, including special classes of show cars that will highlight the 50th anniversary of McLaren Racing, the sports racing cars of Jochen Mass and special Offenhauser-powered race cars.
In order to pay homage to the Offenhauser-powered cars, Infiniti is going to present a special Bobby Unser 1968 Indy 500 race winning, as well as a specially designed vehicle that will celebrate racer's success. We are speaking about the one-off Q60 Convertible, which will be driven by Bobby Unser himself.
Convertible's design is inspired by the winning race car. This means that it will be reminiscent of the Rislone livery found on Unser's Offenhauser-powered Eagle. Particularly, the special wrap includes a striking red, yellow, black and white design finished with the number three. The car will be displayed next to the 1968 Indy 500 race car.
What is more, at brand's pavilion, visitors will be able to see a selection of vehicles such as 2014 Q70 luxury performance sedan, QX60 7-passenger luxury crossover, QX70 performance crossover, QX80 full-size luxury SUV and the new Q50 luxury sport sedan.
Source: Infiniti