Jaguar C-X16 at the 2011 Frankfurt Motor Show
The staggering C-X16 Concept was unveiled by Jaguar at the Frankfurt Motor Show in Germany. Actually, the car will hit the market, but in 2013 and the model will be named XE.
Jaguar C-X16 is powered by a 3.0 liter supercharged V6 with the hefty 380PS(280 kW) and 450Nm (332 lb-ft) of torque. It is mated to an 8-speed automatic gearbox. Furthermore, the petrol engine can be helped by an electric motor, which gives additional boost of 95 PS (70 kW). The performance is brutal – 0 to 100 km/h in 4.4 seconds and a top speed of 300 km/h (186 mph).
"What better way to start the motor show than by driving such a selection of beautiful sporting vehicles through Frankfurt, culminating with the global debut of the future of Jaguar sports cars - the C-X16.", said Frank Klaas, Global Head of Communications for Jaguar Land Rover.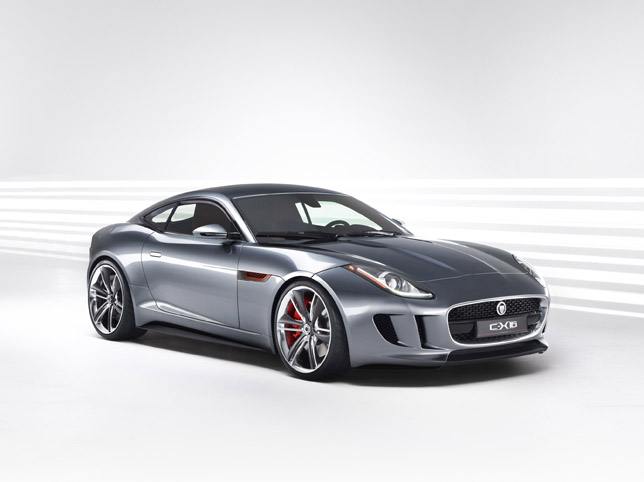 Source: Jaguar