2011 Jaguar XKR-S
Jaguar will exhibit XKR-S at 2011 Geneva Show.
The sport version of XKR boasts new front fenders, aerodynamic side skirts, a rear diffuser and a massive rear wing. It also features an aggressive front fascia, black mesh grille inserts, and LED headlights.
The car is created specially for the 50th anniversary of the E-Type.
The most staggering thing about XKR-S is the mighty 5.0 liter supercharged V8 with 550PS (405kW) and 680Nm (501 lb-ft). As you may suggest, 0 to 60 mph takes just 4.2 seconds and to 100 mph in 8.6 seconds. The top speed is satisfying 300 km/h (186 mph).
The special version also has a sport suspension and a reprogrammed Adaptive Dynamics system.
"The XKR-S is a bold and exciting new model for Jaguar. We expect to attract both loyal and new Jaguar driving enthusiasts who still want the comfort, opulence and class only a Jaguar can offer, combined with inspirational performance.", commented Adrian Hallmark, Jaguar's Global Brand Director.
"It is impossible to overstate the impact the E-Type had," said Ian Callum, Jaguar Design Director.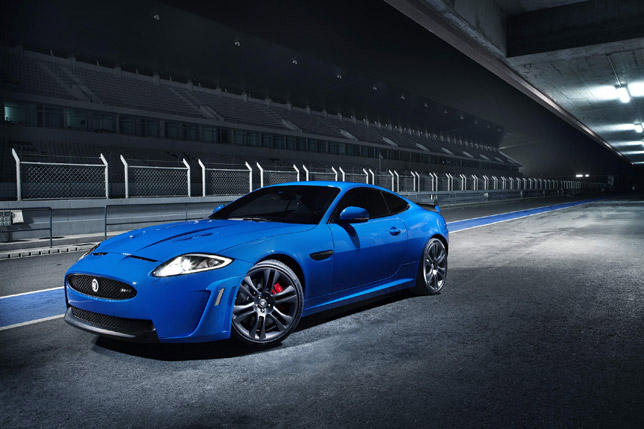 "Here was a car that encapsulated the spirit of the revolutionary era it came to symbolise. We're looking forward to celebrating achievement and looking forward with our all-new sports cars in Geneva.", he added.