JE DESIGN Volkswagen Touareg Hybrid
JE Design has introduced their tuning program for the new Volkswagen Touareg and specially for the Hybrid version of it. The tuning company offers both styling and performance packages.
The aerodynamics package includes a widebody kit including a new radiator grill, a front spoiler, front and rear wheel arch extensions, a rear apron insert, a roof spoiler and a rear hatch blend.
The performance package boosts the 3.0 liter TFSI engine to 440HP and 630Nm of torque. The acceleration is more than satisfying 0 to 100 km/h in 5.9 seconds and top speed of 255 km/h. Remember, this is a big SUV so these numbers are superb.
JE DESIGN prices their power increase kit at 3999 Euro, and for an additional 199 Euro is able to proved a two year warranty for the engine, the compressor, the transmission and the power train.
JE Design also offers a performance package for the 3.0 TDI version of Touareg. The diesel is boosted to 285HP (210 KW).
Check out the pictures!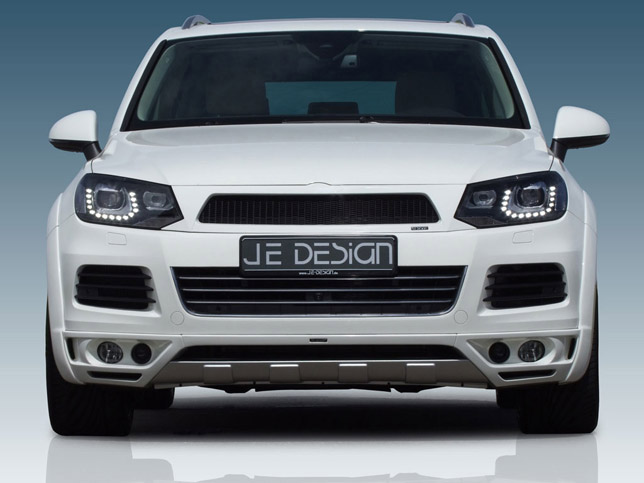 Source: JE Design