Jon Olsson Reveals His Audi RS6 Avant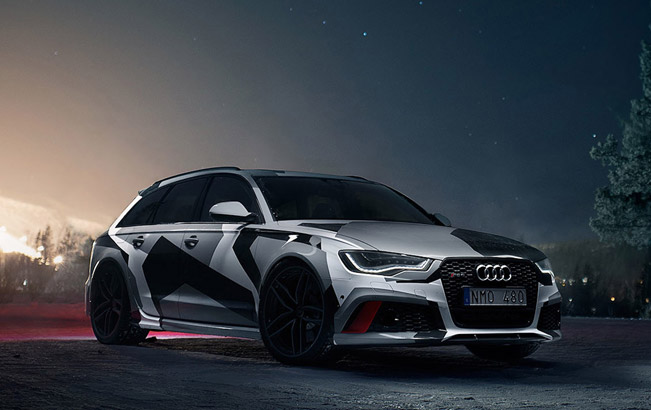 The professional freeskier and alpine ski racer Jon Olsson has just revealed his new car. And he states in his blog that this is the best vehicle he has driven so far. We are not surprised since it is the 2014 Audi RS6 Avant that was introduced to the general public more than a year ago.
In fact, this Audi model has shown some incredible figures. To be more precise, the car needs only 3.9 seconds to sprint from 0 to 100 km/h, thanks to its brand new ultra-efficient downsized twin-turbo 4.0-litre V8 TFSI powertrain.
Again, the unit is responsible for the 560 hp (412 kW), which is reached between 5,700 and 6,700 rpm, and the 700 Nm (517 lb-ft) of torque available between 1,750 and 5,500 rpm. At the same time this small unit returns 28.8 mpg. The engine is coupled with an eight-speed tiptronic transmission that features shortened shift times and offering 'Sport' and 'Manual' modes next to the standard 'Drive' setting.
2014 Audi RS6 Avant is in fact vehicle for the winter of the Swedish professional freeskier. In fact, the car is currently rolling around Europe, so if you see it, then you should now it's him. And we assure you that there is no chance of making a mistake, because this Audi has stunning exterior design which is wrapped in white, black and gray camouflage.
What has been done additionally on this RS6, is due to the work of Stertman Motorsport that has featured Milltek exhaust and dumped suspension by H&R. More elements were probably included at a later time, but they haven't been announced.
The top speed of the production model is 155mph, but we are not sure whether Jon has increased it via the optional Dynamic package or Dynamic plus package to 174 mph and 189 mph, respectively.
Source: Jon Olsson