Kahn Releases CWT Pick Up based on Land Rover Defender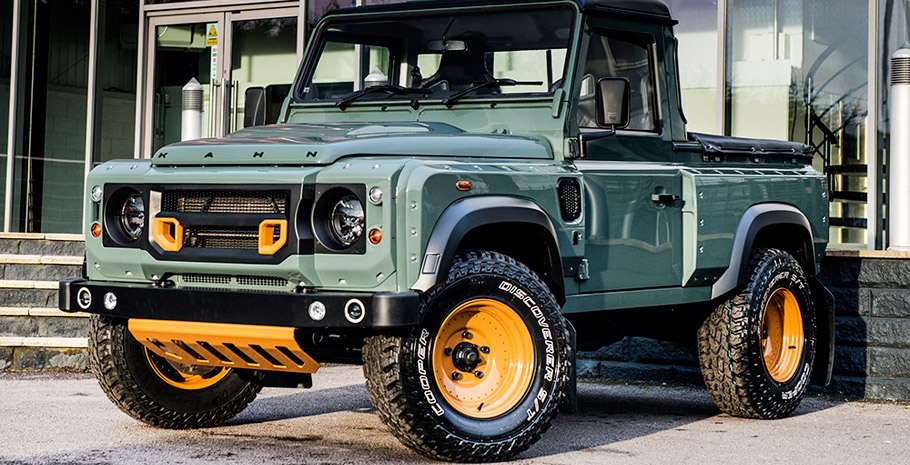 Chelsea Truck Company and Kahn Design have released a very stunning project that some of the female car enthusiasts might even find ugly. However, this car is for the guys. It is rough, aggressive and has this military stance. To go into details, the vehicle here is based on the latest edition of the Land Rover Defender. The tuners also call it Defender 2.4 TDCI 90 Pick Up Chelsea Wide Track.
The military heritage of the vehicle is expressed via the Keswick Green exterior paint finish. On the other hand we have this huge contrast that the wheels make. Precisely, they are the 1939 Defend Retro Dish wheels that come in exuberant orange. Their stance is further strengthened via the massive 275/55/20 tyres.
The muscularity of this vehicle is due to some substantial changes made in its outer structure. For example, the front and rear arches were widened, the bolt apertures were additionally exposed, and the front bumper has been entirely replaced.
But that is not everything the specialists have achieved. The grille is X-Lander's, there are new stainless steel hood and fender vent mesh, while the front bumper has been replaced and now features integrated lights and shadow chrome headlights. And just take a look of the custom CTC wheel cover and the unique side steps. Rounding out the exterior tuning are the toughened mud flaps and a twin cross-hair exhaust system.
Stepping inside, the interior keeps the masculinity from the exterior, but with added sense of luxury and style. In particular, the seats have been substituted with Sports GTB ones wrapped in quilted and perforated leather.
The same upholstery can be seen on the instrument binnacle and door cards. Alcantara has been the choice for the detailing. Kahn also delivered machined aluminium billet steering wheel vented foot pedals as well as Churchill Time Clock. At last, the front and rear floor mats are making this project complete.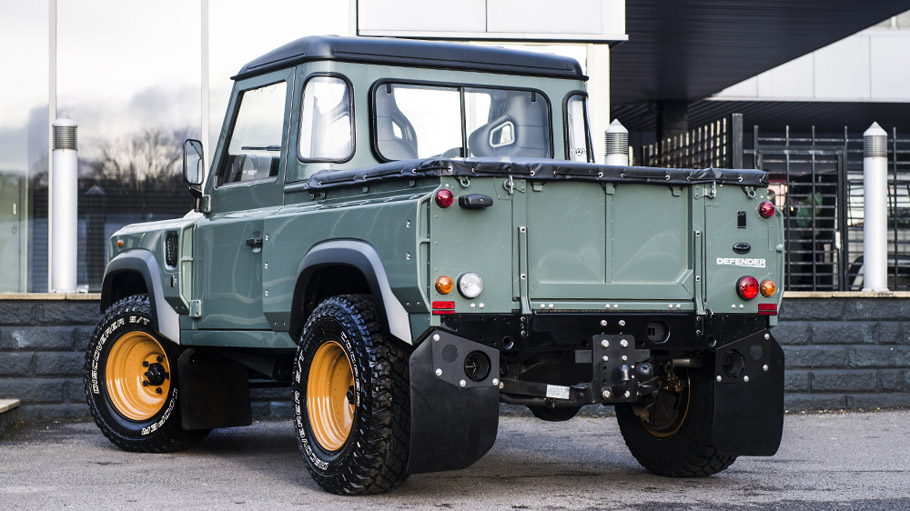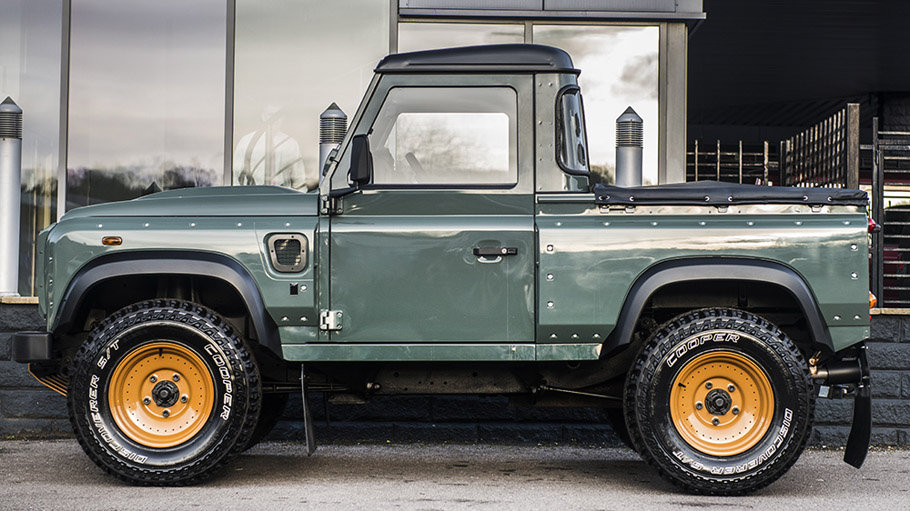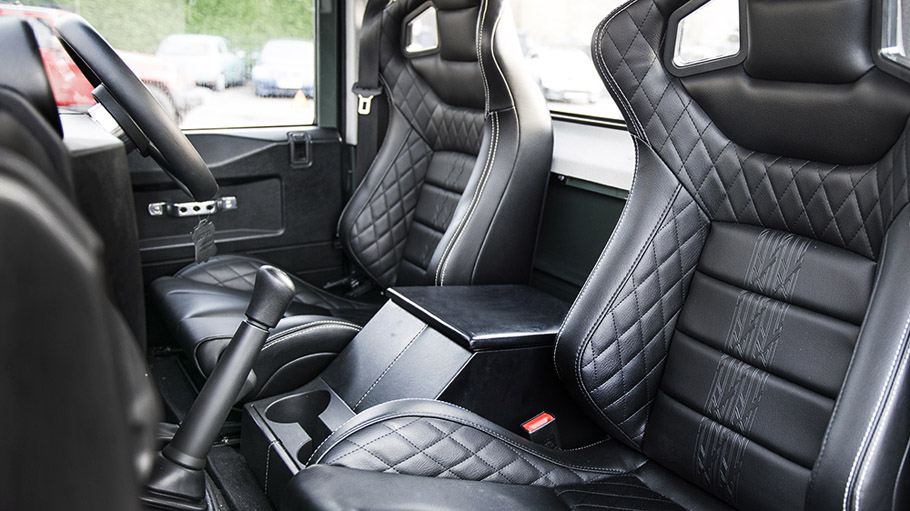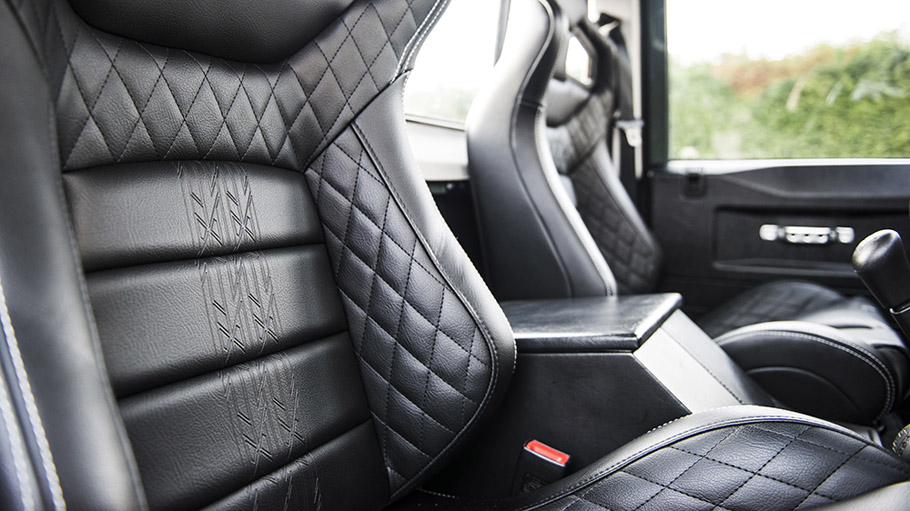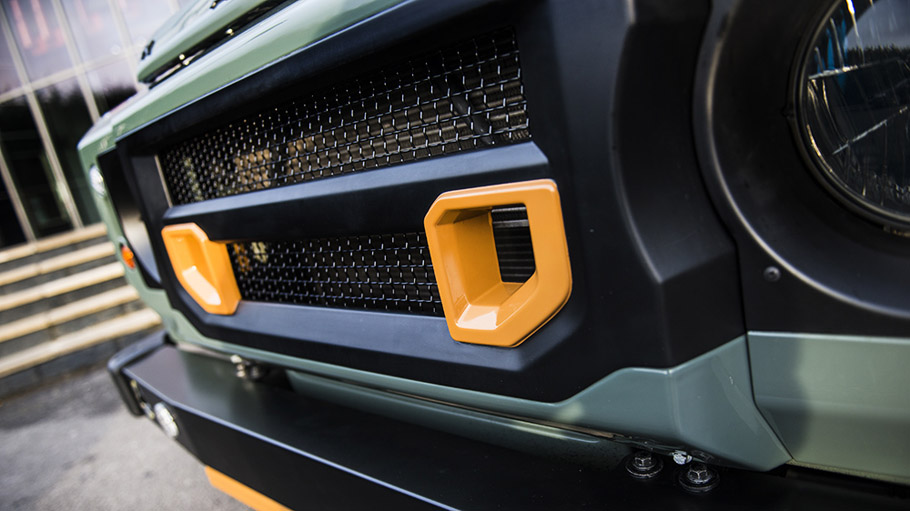 Source: Kahn Design