Kahn Land Rover Defender 2.2 TDCI SW 90 Chelsea Wide Track
Kahn Land Rover Defender 2.2 TDCI SW 90 Chelsea Wide Track Edition is a project we are familiar with. It captured our hearts in March when it was revealed for the first times. What makes us reviewing this excellently looking Land Rover is that previously we didn't have that much information about it. Now the tuners at A. Kahn Design are disclosing more detailed information on this stylish Defender as well as some additional images.
When one looks at this vehicle, it undoubtedly creates a lasting and enduring impression. It has been colored in volcanic black satin paint finish and has as a contrast the stylish nara bronze roof. This means that it combines its elegant performance with rugged practicality.
Exteriorwise, the eye-catching styling package includes a set of 9x20" Mondial wheels that were finished in nara bronze, front and rear wide wings with integrated vents and bolt apertures. The front bumper has been replaced with stainless steel one which includes lights.
Also at the front are present the aluminium front bumper sump guard, tron lighting, bonnet vents in matt black, side vents in matt black, bonnet vents with mesh stainless steel, LED diamond bright headlights, Chelsea Truck Company spare wheel cover, crystal LED lights, side repeaters and twin crosshair exhaust system in stainless steel with exhaust shields and Kahn bonnet lettering. The striking new front X-Lander grille slots in perfectly with the factory mounting points.
Inside, the generous interior features front and rear sports GTB seats in quilted and perforated nappa leather with silver stitching, rev counter facia in red, sun visors and B pillar and side panels in alcantara, billet and leather steering wheel, roof grab handles with leather covers, and instrument binnacle in leather.
The door cards and passenger dashboard top, grab handle and rear passenger knee protectors are decided in black leather, while the centre glovebox is in quilted and perforated leather. The roof headlining is in alcantara. The floor carpet is fitted throughout.
The interior also includes hard wearing front and rear cabin floor mats, rear cabin access LED lights, vented foot pedals in machined aluminium, Churchill time clock facia in insert red, rear door panel and handle in black leather, alpine satellite navigation system, Chelsea Truck Company Door entry sill plates and Kahn branding.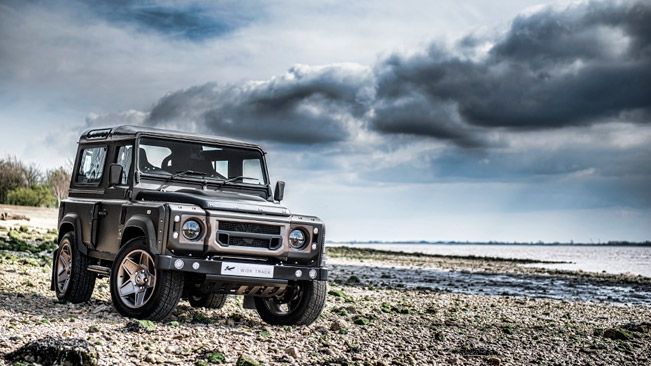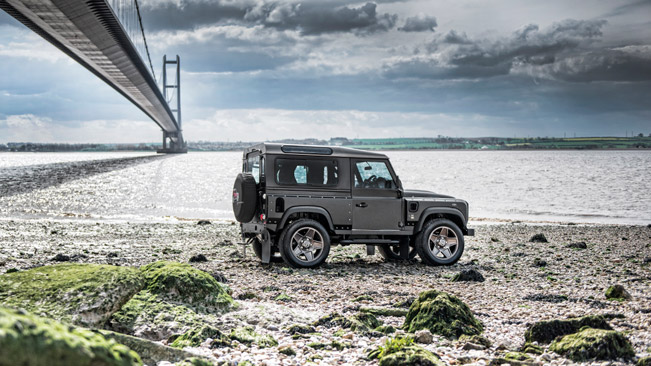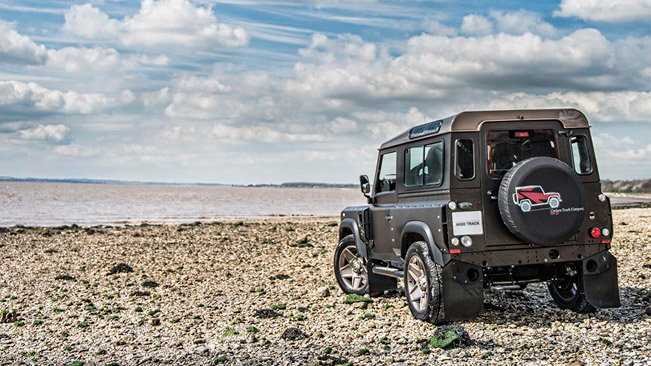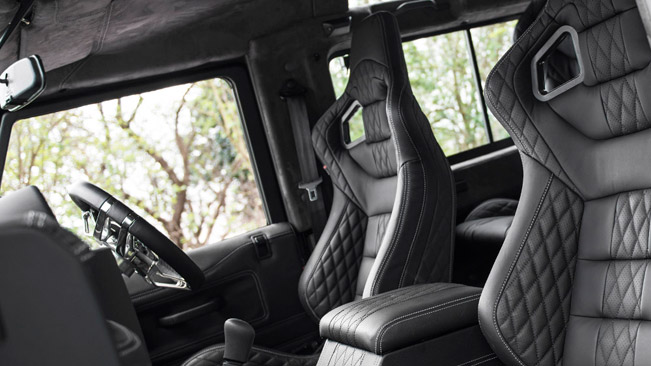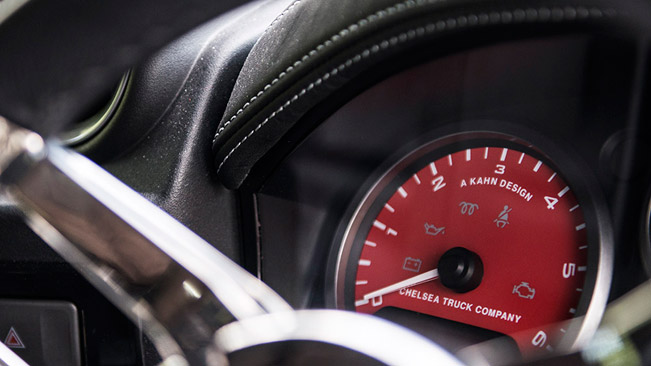 Source: A. Kahn Design