Kahn Reveals Stunning Firenze Red Range Rover Sport 400LE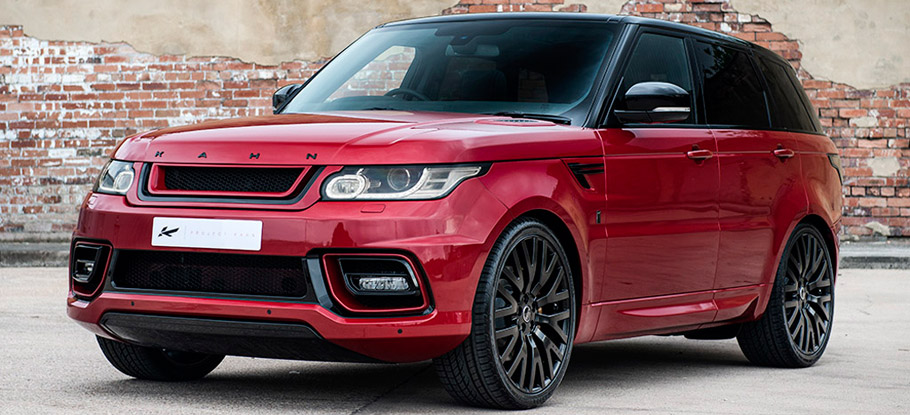 Kahn Range Rover Sport 400LE immediately grabs the attention because of its unique exterior Firenze Red color. After this first impression, the viewer becomes even more attracted to the car, because he or she sees that it is like no other car they have seen before. The reason for this is the precise work and craftsmanship of the tuners responsible for this piece of art. They have equipped the ordinary Range Rover Sport with full exterior pack and have also entirely transformed the cabin. And this is how everything has happened.
Exterior
The capricious Firenze Red exterior shade is what demands a lot of attention when it comes to adding some extra elements. But being at the hands of this particular tuner, Kahn Design, the Range Rover Sport received the best possible conversion it ever could. Precisely, the 400-LE received new carbon fiber front and rear bumpers, a lot of carbon detailing and a contrasting Piano Black floating roof.
SEE ALSO: Kahn Range Rover Evoque RS Sport Shines Bright in Orkney Grey
At the front, it is also clearly visible that the car has new grille. The old one was substituted with Black Label front grille with a 3D mesh floating insert. At its sides there are new integrated LED daytime running lights.
On the other side of the SUV is the classic twin cross-hair exhaust system, which is stylish enough because it comes in polished aluminium.
At last, rounding out the exterior modifications here are the new RS wheels, which come in the size of 9.5" x 23" at the front and rear. They feature a special brushed aluminium finish and are fitted with corresponding 305x30x23" tires. Behind them, we see brake callipers in Liquid Gold.
Interior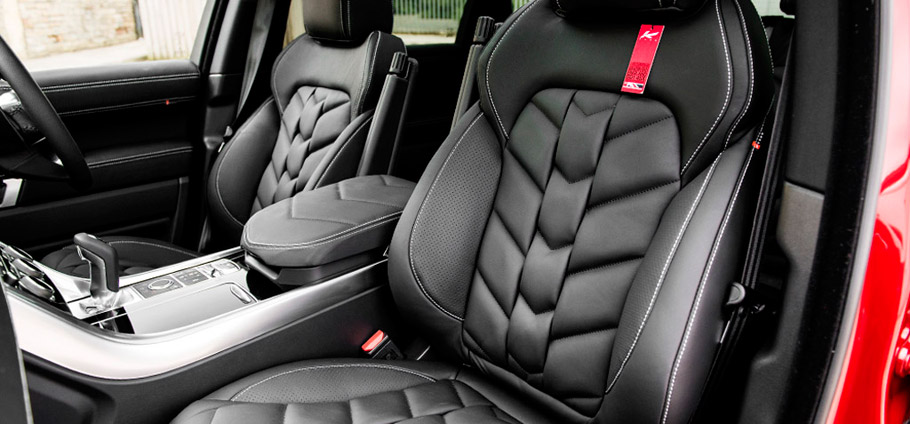 The modifications inside are not that much when compared to the exterior ones, but the cabin was also thoroughly revised. Kahn tuners re-upholstered the front ad rear seats in Herringbone leather, while they have used black leather with gold stitching for the armrests.
Details such as aluminium door entry sill plates, steering wheel centre in black leather and machined aluminium foot pedals round out the entire tuning project.
Source: Kahn Design