Kepler Motion Supercar - 800HP Hybrid [video]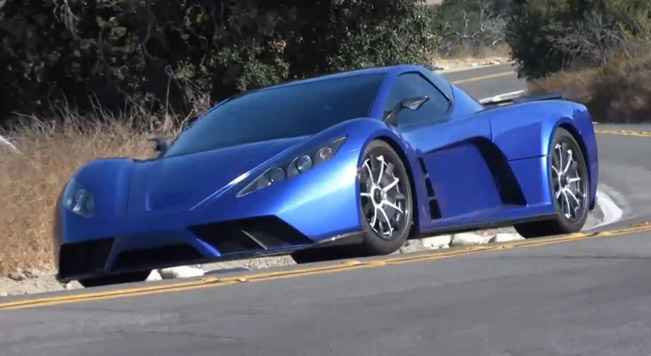 Kepler Motors has officially announced the Motion Hybrid Super car at the 2009 Dubai Motor Show. The first deliveries of this monster were scheduled for the end of 2011, but that not happened. Still, the manufacturer has released a new promo video of their model.
Kepler Motion Super car is powered by a modified twin-turbo 3.5 liter V6 EcoBoost engine with 550HP (410 kW) driving the rear wheels and the front wheels are driven by a mighty 250HP (186 kW) electric motor. This means a combined power of 800HP (597 kW), so the performance is exceptional – 0-100 km/h in 2.5 seconds and a top speed of over 322 km/h (200 mph).
Motion is a real hyper car like Zonda R and Veyron. It features a carbon fiber monocoque chassis, active aerodynamics and active suspension. There are also StopTech Continuous Carbon Ceramic AeroRotors and a programmable track assistant system.
Check out the video below!
Source: Kepler via Youtube