Kia Pro-cee'd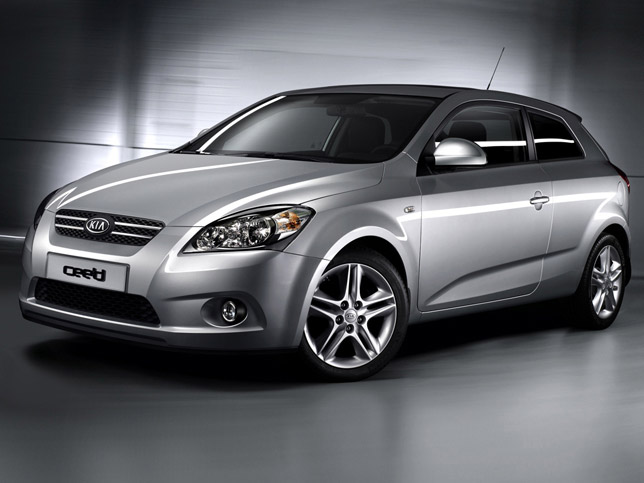 Kia Motors Corporation has revealed the first 'preview image' of its exciting new Kia Pro-cee'd three-door hatchback model which will make its World Premiere at this year's Frankfurt International Motor Show on 11 September.
Based closely on the earlier pro_cee'd concept car shown at the Paris Motor Show in 2006, the new production model has been developed by Kia's design team in Europe under the direction of Chief Design Officer, Peter Schreyer.
"Longer, lower and lighter than its five-door sister car, the new Kia Pro-cee'd is going to be a great drive," enthused Mr. Jean-Charles Lievens, Senior Vice President Kia Motors Europe. "Combining real style and genuine practicality, our new three-door cee'd is sure to delight existing Kia customers and attract a new group of European consumers who have not yet considered our brand."
Manufactured in Slovakia, the Pro-cee'd will be the third member of the Kia cee'd family, joining the popular cee'd five-door and recently launched wagon models to make Kia an especially strong challenger for C-segment sales in Europe.
Production of the Pro-cee'd model range is scheduled to begin in November with first customer sales during the early months of 2008.