Lamborghini Aventador LP-900 tuned by DMC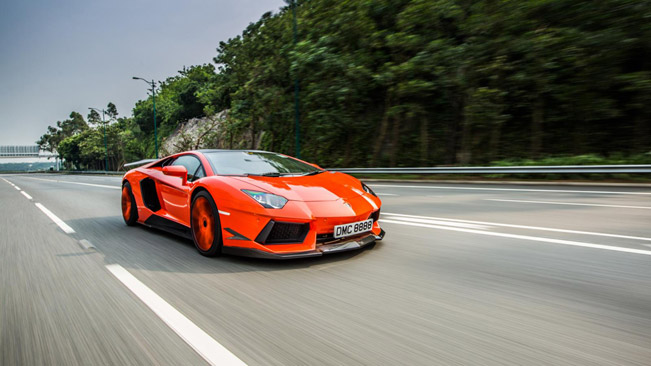 The German tuning company DMC has announced their latest project based on the famous Lamborghini Aventador. The LP-900 upgrade includes complete exterior styling package as well as a staggering performance improvement.
The exterior features a unique expressive front fascia features a redesigned spoiler sword and a stunning front-splitter lip, all made of pure carbon fiber. They fit onto the stock-bumper, installation is very swift.The new side skirt diffusers aim to improve the overall aerodynamics as well by bringing road stability. A new rear fascia consists of a lightened carbon fiber diffusor and an added tunnel system: Both items improve down force on the rear axle. It is completed by a rear wing spoiler that supports aerodynamics on the rear axle. All items can be installed without visibly damaging the Aventador since they either exchange for the OEM parts, or conveniently add-on, which guarantees that the car can be brought back to its original state of art, at any time
The performance modifications include 12 unique single intake throttle plates, one per each cylinder. Gasoline pumps and - lines, as well as pressure modulators and injection nozzles will be replaced by own new components. Optimized engine electronics, an electronic load pressure control system and a completely new wiring will be added. The engine will be rebranded as LP900. The power-mod is supported by a brand new Titanium Exhaust system, which weighs only a 1/10 of it's original weight. Counting only 3.45 KG, compared with the 34 KG stock exhaust was only possibly by using the high-tech Titanium, a material also used in space-ships.
As you may suggest the result is whopping 900HP (660kW), instead of factory's 700HP (514 kW).
The aerodynamics package is EUR 25,000 and the brand new Interior costs EUR 10,000. DMC's wheel set starts at EUR 10,000, and the Titanium Exhaust brings an additional EUR 5,500.
Source: DMC