Land Cruiser Will Come With New Engine And Additional Gadgets

Toyota Land Cruiser will get some more upgrades and goodies this summer. And one of the most important change is the engine. Yes, the Land Cruiser now comes with fresh and redesigned powerplants and confidently will defend its position as one of the best vehicles on the market today. Furthermore, all the models in the lineup received some more goodies. So, let's check out what is happening here.
The 2.8 D-4D engine
The three- and five-door Land Cruiser models will be geared with the special 2.8-Liter D-4D unit, that will bring better torque, dynamics and reduced CO2emissions. The engine is paired with a new six-speed automatic transmission, which now allows the engine to produce extra 30Nm  between 1,400 and 2,400rpm.
Land Cruiser and its further specifications
With the introduction of the new engine Toyota team offers and some more goodies. For example, the Active grade models now come with DAB digital radio and Toyota Touch 2 with Go, that brings precise navigation system. Customers can also pay for leather seats and heated seats. And for the five-door models there is a special automatic air-conditioner. Furthermore, the Icon model brings and additional tweaks, like the 3D city mapping and text-to-speech function.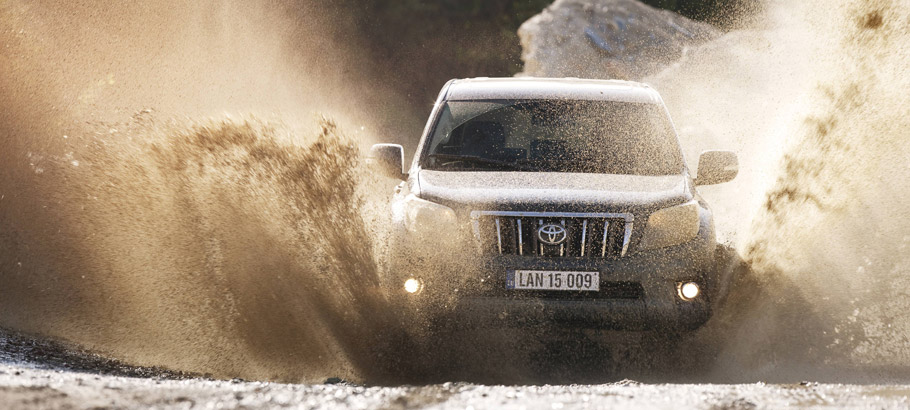 SEE ALSO: 2015 i-Road Has Finally Reached Texas!
Additional packs
Land Cruiser now is offered with the optional Safety Pack, that brings the SUV with Adaptive Cruise Control, Pre-Crash System, Lane Changing Assist, Rear Cross Traffic Alert, Blind Spot Monitor and Multi-Terrain Monitor. There is also a Protection Pack, that offers side mouldings, rear bumper protection and a boot liner for all the five-door models.

So, the more, the better.It seems, that Toyota really wants to keep its place as one of the best car brands. And the team makes it successfully.