Lexus IS 250C adds heat to convertible market with sharp pricing
Lexus IS 250C will come to market with three model grades, starting at a sharp $79,900* for the Prestige model. The Sports and Sports Luxury models will retail for $84,900* and $99,900* respectively.
Lexus Australia Chief Executive John Roca said that IS 250C is a welcome addition to the Lexus range. "The luxury convertible market is highly competitive and IS 250C brings a new look and approach to the segment, one that we believe will resonate with consumers. In this market segment, price is less imperative - IS 250C will be purchased for emotional and personal reasons. Lexus however, also adds an element of rationality to that decision - offering a vehicle that is unmatched for its quality, reliability and specification. Since eligibility, Lexus has continually topped customer satisfaction and vehicle quality studies. Lexus desire to develop the world's best vehicles is in our corporate DNA - it's our own pursuit."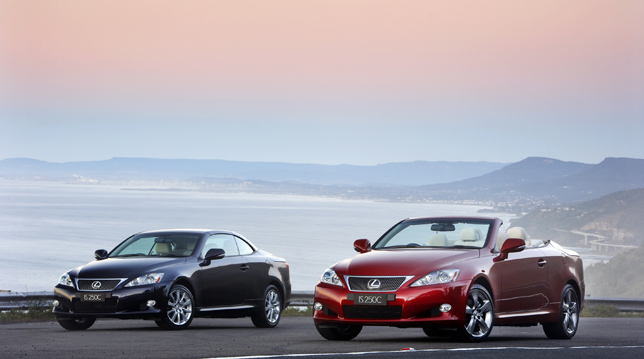 "In the luxury market though quality, the latest technology and specification is expected and something that isn't optional - with Lexus, customers get it all standard. Unlike our rivals, we've long believed that customers need simplicity in their ownership and purchase experience. Lexus achieves this by offering vehicles that are highly specified as standard, which in turn further benefits the customer as we have the ability to offer sharp pricing due to the reduced complexity of our model line-up. Customers, after all, are the key here and IS 250C will bring new customers to the brand, but it's the long term experience that ensures they stay with us."
"Our pricing is not apologetic - it's realistic, in our relatively short history we constantly make the competition stand up and take notice and the end result is consumers benefit," said Mr Roca.