Lexus RX Revisited at Geneva
Here it is, the new Lexus RX line... sort of. Currently, the models on display at the Geneva Motor Show represent an update of the existing RX line – the MY2013 specimens include  minor redesigns, all-new on board technology, greater exterior and interior color schemes, new steering wheel, a revised instrument binnacle and a second-generation Remote Touch Interface (RTI). Also, the RX 350h and 450h models will now come in F Sport versions as well. Every single one of these RX models can have a Front-Wheel-Drive setup or an All-Wheel-Drive one.
The newfigure of the RX is already common for all GS cars since April - a spindle grille with chrome surrounds now adorns the front. The headlights are new and are complemented by LED Daytime Running Lamps that take the shape of Lexus' signature arrowhead design.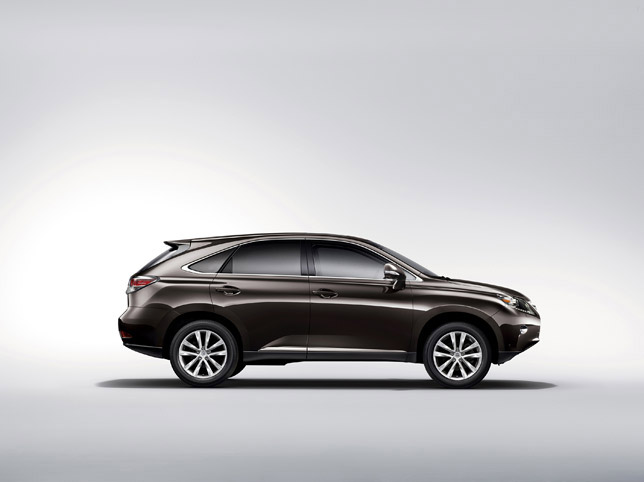 The F Sport versions get shadow chrome 19-inch alloys, unique mesh grille inserts and some badges. Also, exclusive for that trim is the black and grey leather-accented interior. Bucket seats, alloy pedals and an LFA derived steering wheel (standard for all RX versions) complete the sporty feel. Exclusively, the 350h F Sport also features paddle shifters neatly mounted behind the fore mentioned steering wheel. Thus, the drivers can exploit the performance potential of the six-speed Electronically Controlled Transmission with intelligence (ECT-i) that comes along with the 350h. All RX models will feature an updated, second-generation Lexus Remote Touch system, making activation of on-board systems easier for driver and passenger. There's a convenient place on the center console where you can plug in your iPod and now iPad as well, USB drive or a 12V adapter
While the engines in the new models remain largely unchanged (270 bhp from the 3.5 liter V6 in the 350h and 295 bhp from the electrically assisted V6 in the 450h), the F Sport chassis do benefit from a re-engineered handling package - suspension tune and lateral performance dampers/braces.
The RX 450h hybrid on the other hand also gets some personality with a new Sport driving mode that completes the set the already existing modes: ECO and EV. That way, drivers can fine tune their style of driving and be capable of great fuel-economy feats. The FWD model of the 450h Lexus Hybrid Drive returns an EPA-estimated 32 mpg city and 28 mpg highway (30 mpg combined) fuel economy ratings, while the AWD model has EPA ratings of 30 mpg city, 28 mpg highway, 29 mpg combined. Keep in mind that this is an SUV we are talking about.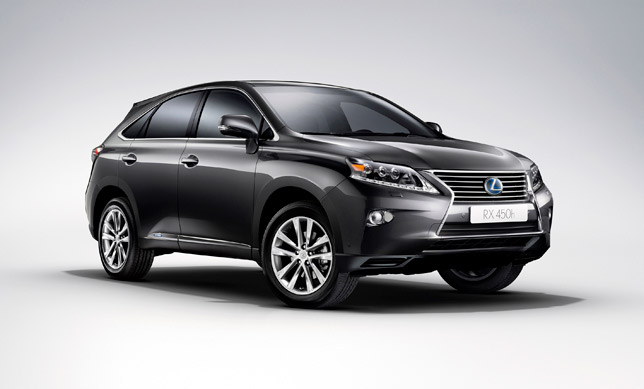 Source: Lexus