Loder1899 Makeover for the Range Rover Evoque - the Horus
Loder1899 claim to be one of the very few that have manged to properly honor the Range Rover SUV line. Their latest project involves the addition of "finishing touches" to the production Range Rover Evoque. Let's have a closer look at their strictly visual final stroke of the brush.
There's a body-styling kit dubbed "Horus" as in Horus the Egyptian god. Loder say it's "discreet" but looking at the finished product, we assume they meant that only in comparison to a Horus temple. The entire front bumper has been replaced and so have the wheel arches. Massive is how we describe them. But then again, with wheels like these, they better be - 11x23-inch Elements IV wrapped with 315/35R23 Michelin Pilot Sport tires. Wide enough to hold a drag race on them. Loder1899 are reluctant to name a price for them but the body-style kit and the lowered suspension will set you back $3,985.
Have they really improved upon this symbol of luxury and style? We'll leave that up to you to decide.
The standard petrol Range Rover Evoque carries a 2.0 liter 237 bhp turbocharged l4 engine – a derivative from Ford's EcoBoost range. Along with a 6-speed automatic transmission, that setup can achieve a time of 6.7 seconds on the 0 to 60 run.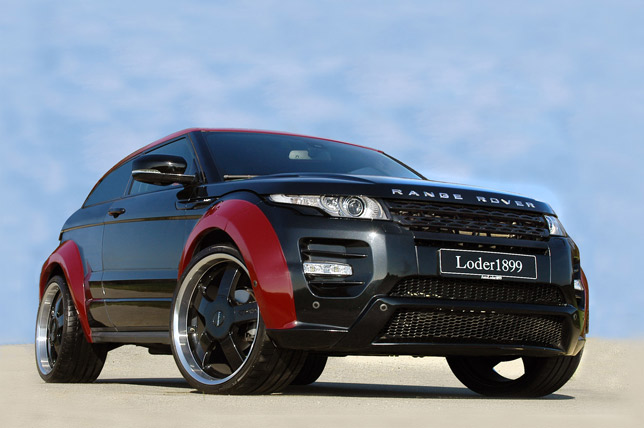 Source: Loder1899