MANSORY Prepares 1000HP Mercedes-AMG S63 Coupe Black Edition for Frankfurt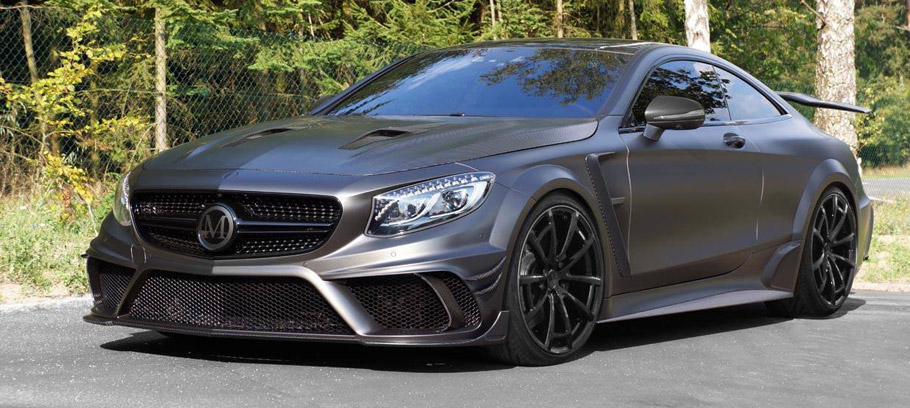 MANSORY Mercedes-AMG S63 Coupe Black Edition is another extremely cool project which we want to immediately share with you, since it was announced a few hours ago on MANSORY's official Facebook page. Two images revealing the car were also released. What is special about it is that it produces 1000HP!We have seen such an extreme tuning by the experts on their S-Class Diamond Edition. If you can't recall it, you can follow the link below. I promise you, it's worth it and won't hurt!
SEE ALSO: Mansory with Another 1000 HP S-Class Project Called Diamond Edition
The Black Edition will be produced in only 6 examples, which is a fact that gives it even more exclusivity. As you can see from the couple of images, the tuned S63 has received MANSORY-made carbon fiber bodywork.
How About New Exterior?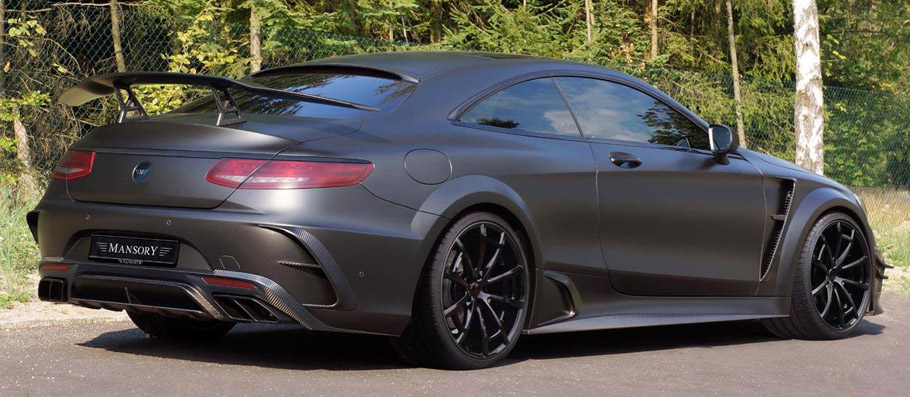 The carbon-body was painted in pearl grey matt paint, which in my opinion looks very exuberating. But what does the pack add? MANSORY added air control blades on the front and rear axle in order to ensure that there is more downforce and optimized cooling for the drivetrain and brakes. It is obvious that there are new side skirts and fenders as well as a rear-wing.22-inch wheels always come in play, especially when the horses are 1000. This time, the added wheels are one-piece SPIDER coupled with Vredestein Ultrac Sessanta tires. The rubbers measure 255/30 ZR22 and 295/25 ZR 22 at the front and rear, respectively.
How About More Potent Engine?
Here are the numbers: after the engine tuning this S63 Black Edition generates 1,000HP (735 kW) and a limited 1,400 Nm (1,033 lb-ft) of torque, allowing it to achieve a 0-62 km/h acceleration time in 3.2 seconds! The top speed has been limited to 300 km/h.
And How About More Luxurious Interior?
Although there are no images of the interior, MANSORY said that it will be hand-made. And this means that we have to expect luxury in all its variants: starting from the steering wheels and ending with the floor mats.We do wait impatiently for the reveal of the Mercedes-AMG S63 Coupe Black Edition by MANSORY at the Frankfurt Motor Show. Stay tuned for more information and pictures.