Marie Karlsson won a Volvo C30 of her own design
Volvo Cars Swedish sales company, Volvo Personbilar Sverige, contest "Design your own Volvo C30" attracted a record number of contestants. Nearly 6,000 people submitted entries. The winner was 23-year-old Marie Karlsson, engineer from Vetlanda, Sweden. She will receive a Volvo C30 1.8F in the "dream pattern" Weeds. This spring's Volvo C30 campaign, featuring patterned cars, has also given sales of this model a boost.
"We have achieved absolutely fantastic results. For one thing, we have had 112,000 visitors to our site and 81,000 clicks on our advertising banners. This is far more than when we launch a new model. Nor have we previously had such great interest in a contest. One gratifying aspect is that the contest attracted quite a few younger people and women," says Bengt Junemo, head of advertising at Volvo Personbilar Sverige.
The contest and the campaign have been underway since mid-April and concluded at the end of May. The purpose of the contest was to design a C30 with an environmental theme. The contestants selected one of the twenty available patterns, chose suitable interior fittings and wrote a slogan pertaining to the environment and design.
The jury, consisting of members from Volvo Personbilar Sverige and the advertising agency Forsman & Bodenfors had the difficult task of first selecting 70 entries from the huge number received. From the 70 entries selected, the number was then narrowed down to five finalists.
Marie Karlsson, a 23-year-old engineer from the Swedish city of Vetlanda, caught the jury's fancy. They fell for her entry, which read: "If quality and high-tech decide, I'll take my flowery C30, where both reside."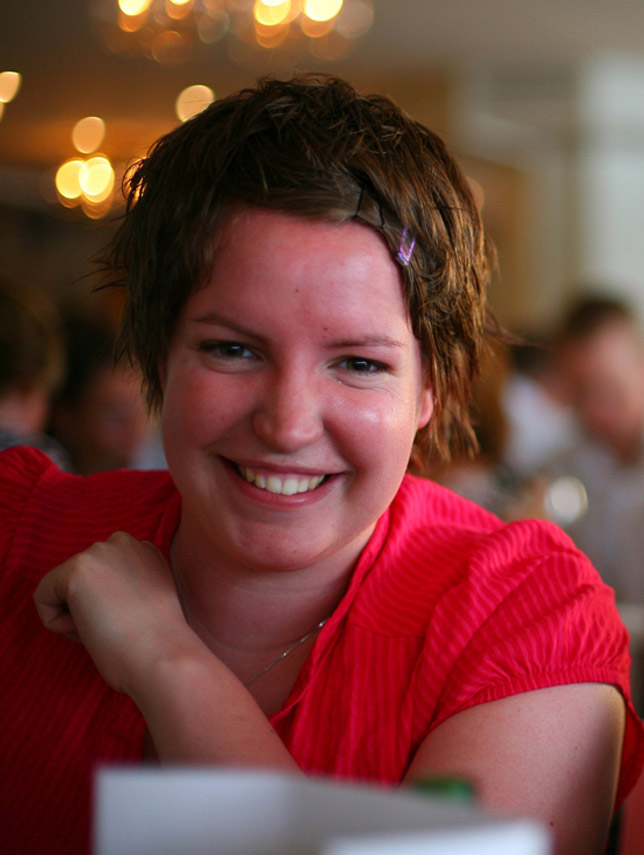 "I can't believe that this has happened, I'm so very happy," said a slightly shocked but overjoyed Marie Karlsson when she received the news.
Marie currently does not own a car but she and her boyfriend had just begun looking for one.
For her dream C30, Marie opted for the pattern "Weeds," which is a white floral décor on a black background. To this, she added a body kit in the colour maple red metallic. The upholstery is called Quartz and the panel inlays are in the Virtual White material. The engine is a flexifuel model that can preferably be run on E85 bio-ethanol. This model is classified as en eco-car.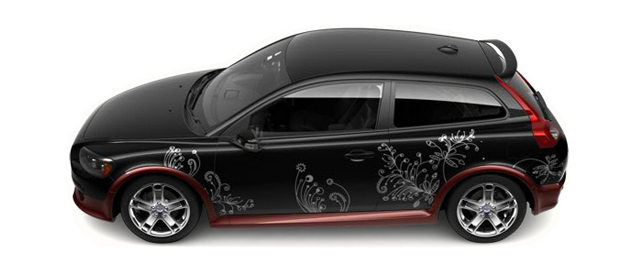 Marie's car is currently being produced and after the summer, she will become a car owner for the first time in her life.
Bengt Junemo at Volvo Personbilar Sverige can confirm that the entire campaign for patterned Volvo C30s has been very successful. Interest for Volvo's smallest model has further increased, which is reflected, not least, in rising sales figures.
"We have decided to continue. We have plans for additional exciting campaigns in future," says Bengt Junemo.
Up to now, Sweden and Finland are the markets that have offered their customers the opportunity to order patterned Volvo C30s. Now, other Volvo markets would like to follow suit. Japan, Canada, Malaysia, Thailand, Rumania, England, Denmark, France and Switzerland have also shown interest.