2013 Maserati GranTurismo MC Trofeo To Compete At Paul Ricard Circuit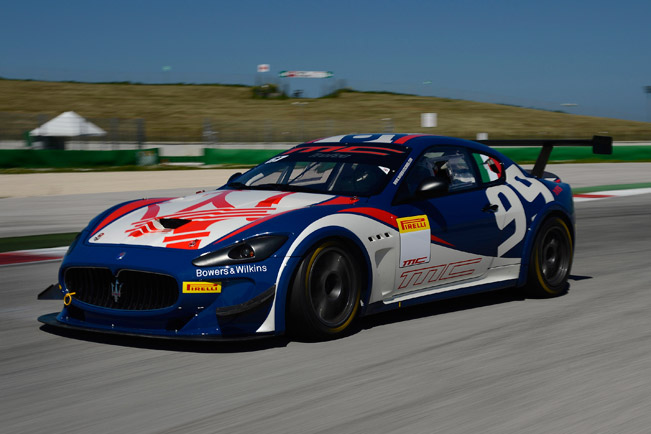 The Paul Ricard circuit at Le Castellet, in the South of France, will be the place of the opening round of the 2013 Maserati Trofeo MC World Series. There will be the first round of a series of a global championship, with races to be held in Europe, North America, Asia and the Middle East.
At least 24 Maserati GranTurismo MC Trofeos will be present at the race and they will be driven by champions such as Renaud Kuppens, Alan Simoni-Riccardo Ragazzi pairing, Jonathan Sicart and Ange Barde.
Furthermore, there will be a new race format that will raise the standards and make each round more exciting. For instance, there will be two 30-minute events and a 50 minutes one. Nevertheless, the real change will be the introduction of added time for the quickest drivers.
To be more precise, this means that the top five drivers in the weekend's first two races are going to compete from 5 to 20 seconds longer, on top of their compulsory 45 seconds, during the endurance race.
The grand prize of the Championship is an exclusive, numbered and name-plated "Maserati 8CTF single speed" bicycle, that has been produced by Montante Cicli in a limited run of 200. It celebrates Wilbur Shaw's 1939 and 1940 wins in the Indianapolis 500 at the wheel of the Maserati 8CTF.
2013 Maserati GranTurismo MC Trofeo Specifications:
Bodywork
Carbon fibre
Windows
Windscreen, rear and side windows in Lexan
Chassis
Steel with welded integral rollcage structure, FIA approved
Interior
Backward-set driving position, with racing seat, dashboard and console in carbon fibre throughout
6-points seat-belt compatible with HANS protection system
Electrical system
Specific, with data acquisition system integrated in the dashboard
Fuel tank
110 l with a carbon safety frame homologated by the FIA
Brakes
Racing system without ABS, with steel discs
Front disc: 380 mm, rear disc: 326 mm
Front callipers: 6 pistons. Rear callipers: 4 pistons
Wheels
Front: 11"x18"
Rear: 13"x18"
Tyres
Front: 305/660/18
Rear: 325/705/18
Shock absorbers
Racing type, fixed setting with preload adjustment
Dimensions And Weight
Width: 1914 mm
Length: 4935 mm
Height: 1300 mm
Front overhang: 930 mm
Rear overhang: 1064 mm
Wheelbase: 2940 mm
Front track: 1618 mm
Rear Track: 1580 mm
Weight: 1400 Kg
Weight distribution: 51.3% front / 48.7% rear
Engine:
V8
Displacement: 4,691 cc
Power: 488 CV
Ignition: Bosch – digital system
Gearbox
Rear, longitudinal gearbox, with transaxle scheme
6 gears + reverse, syncromesh
Electrohydraulic activation, with F1-type controls
Source: Maserati