2013 Mazda MX-5 Roadster enters European market this Autumn
2013 Mazda MX-5 Roadster is the newly-upgraded version of one of the most famous open-top sports car, and more importantly it will go on sale in Europe this autumn. It has improved safety and driving attributes, along with exterior and interior upgrades.
The first new thing around the upgraded MX-5 to be mentioned is the new front bumper design. It gives the Roadster more aggressive-visual appearance and additionally it contributes to optimal aerodynamic performance.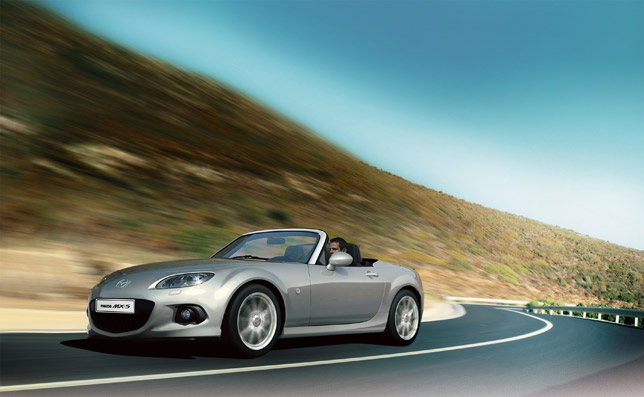 Furthermore, the MX-5 is now even more responsive to driver input. Throttle movement, and the degree to which the gas pedal is pushed, are now controlled separately on all manual transmission models. The effect of this is that it increases the feeling of linear acceleration, and gives the driver more control during acceleration.
The brake return control is enhanced as well, which is very advantageous when the driver brakes upon entering a curve. Another advantage after the upgrade is that Mazda has introduced a new "active bonnet" pedestrian protection system to the Roadster.
2013 Mazda MX-5 will go on sale across Europe in autumn 2012.
Source: Mazda