One-Off McLaren MP4-12C High Sport Expected to be Auctioned for More than $1.5 Million at Mecum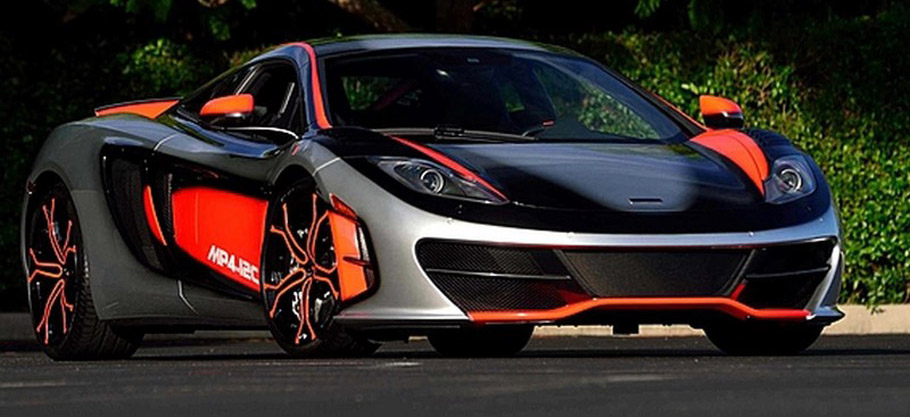 The depicted and very rare McLaren MP4-12C High Sport in silver/black/red exterior color is going to be auctioned at the Mecum Auctions' Kissimmee event next year. The one-off sports car is of course a deed of McLaren Special Operations (MSO), which has an intriguing history making it more and more expensive as the days pass by.
What's the deal here. Originally this High Sport variant of the MP4-12C had to be produced in a limited run of only five examples. However, there was a big interest among customers so basically MSO made it in ten units. This is actually chassis number 9, but it is one-of-a-kind because it is the single of those ten which has a Formula 1 Vodafone Racing Team colors.
SEE ALSO: Meet the Last McLaren P1™ with Production Number 375
This unit is also responsible for delivering exceptional performance, craftsmanship and exclusivity, making it go from 0 to 60 mph in just 3 seconds and reach a top speed well north of 200 mph.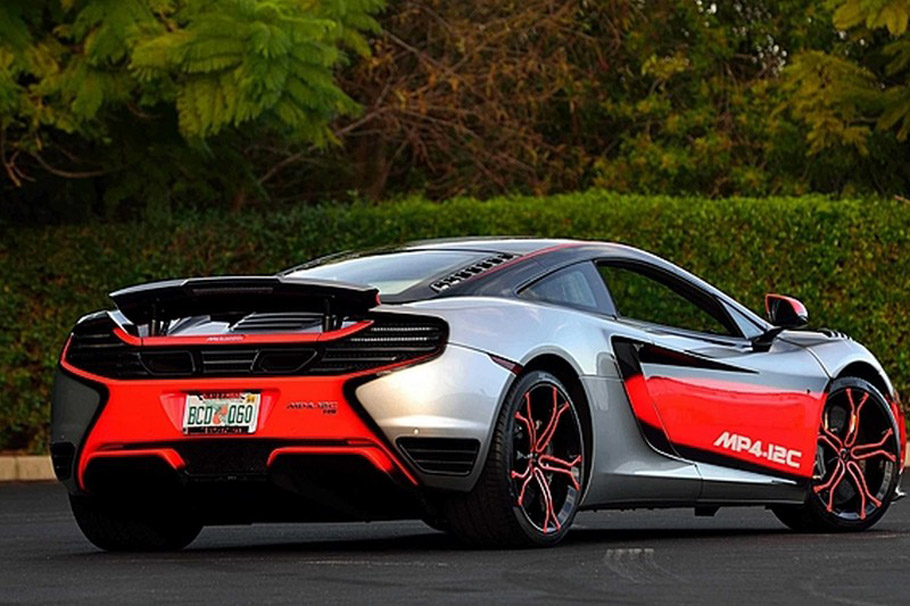 McLaren Special Operations' spirit is also imbued in this 12C GT3 racer. There are a lot of reasons for this, but mainly because of the redesigned front and rear bumpers with side air extractors and louvers on top of the front fenders. These measures increase down force, reduce drag and improve brake cooling.
Also very cool about this project is that it is only on 208 miles. Its uniqueness is further strengthened via the signatures under hood from the winning McLaren team drivers and crew to celebrate victory at Nuremberg, Germany. Speaking about features here, we must also mention the Stealth Package, sport exhaust, carbon ceramic brakes and carbon fiber engine package.
The ninth McLaren MP4-12C High Sport is driven by a mid-mounted 3.8L twin-turbocharged V-8 engine, which is coupled to a seven-speed dual clutch gearbox. It has three driving modes: Normal, Sport or Track. It also includes specially designed travel cases and rides on special bi-color 20-inch lightweight Diamond cut racing wheels.
The interior features a Meridian sound system with navigation, Bluetooth and Wi-Fi, carbon fiber, Alcantara and leather in F1 team colors.
It is expected that the price of the car at the Mecum Auctions reaches $1,300,000 - $1,600,000. The event will happen at Kissimmee, January 15-24.