McLaren Shows P1 Prototype Driven by Jenson Button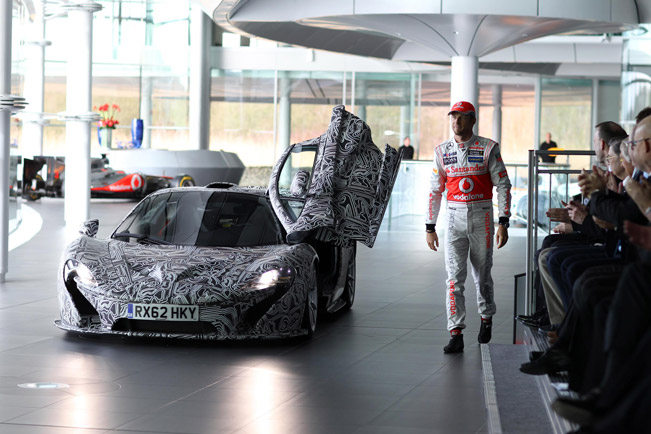 McLaren P1, which heading towards production, made a brief appearance at the McLaren Technology Centre. And it was driven by 2009 Formula 1 World Champion Jenson Button!
As a matter of fact, this formed part of the launch event for the Vodafone McLaren Mercedes 2013 Formula 1™ challenger, the MP4-28. In addition, Sergio 'Checo' Perez, who is the Vodafone McLaren Mercedes official driver came to the event in a stunning orange McLaren 12C Spider.
His team teammate followed him with the camouflaged McLaren P1. The latter debuted as a Concept study at last year's Paris Motor Show which was held in September. Of course, it immediately provoked huge interest and a eager anticipation for its official release.
Since then, the development of the technology beneath the carbon fibre skin of the P1 hasn't stpped. The model is currently a subject of testing and it is expected to be the best driver's car in the world on road and track.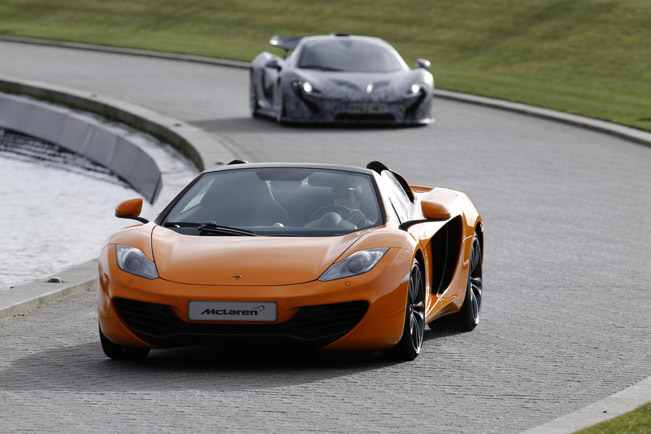 Source: McLaren