Chevrolet is introducing its dazzling 2016 Chevrolet Colorado's Midnight Edition and Z71 Trail Boss. Both of the vehicles make a visual statement to remember and stand out with their bold appearances. The designs are a combination between bespoke cues and the well-known Colorado's DNA. Colorado Midnight edition and the Z71 Trail Boss also arrive with leading efficiency rates and capabilities.
Firstly, let's look more closely at the 2016 Colorado Midnight Edition. It is powered by 2.5L and 3.6L engines. However, it is stated to be available with a brand-new 2.8L Duramax turbo-diesel engine as well which leaves customers with even more choices. This model inherits some characteristics from its predecessor, 2015 Chevy Silverado Midnight Edition – precisely the feel of saturated blackness. The Colorado underlines its aggressive look thanks to the blacked-out design theme which incorporates black grille, black bowtie emblem and black 18-inch aluminum wheels.
Secondly, 2016 Colorado Z71 Trail Boss arrives with aggressively looking tires and off-road-inspired improvements on the outside. Similarly to the 2016 Midnight Edition, this one will get its power from 2.5L and 3.6L engines, plus the 2.8L Duramax diesel. Exteriorly, the off-road truck impresses with all-new sport bar with LED trail lighting, bowtie grille emblem in black and 17-inch aluminum wheels with black finish. They are complimented by Goodyear Wrangler DuraTec® 265/65R17 all-terrain tires. On the inside drivers can enjoy a set of all-weather floor mats for more practicality.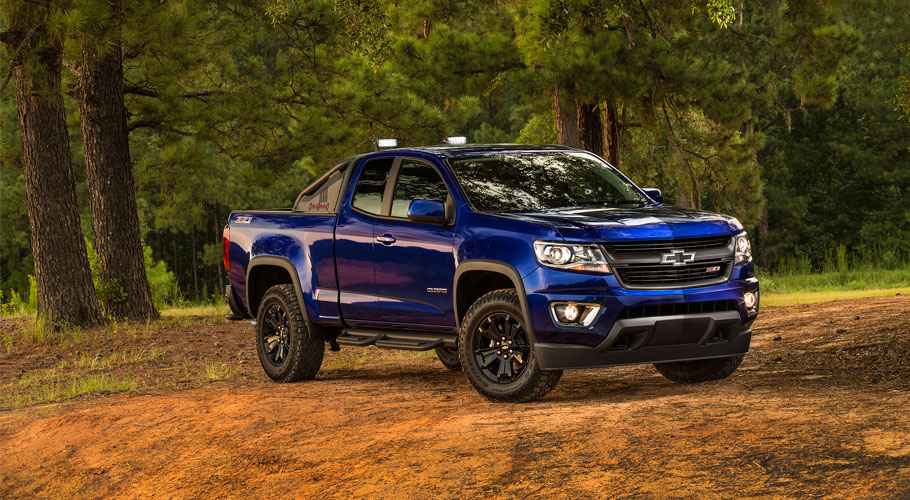 Prices are yet to be announced.
Source: Chevrolet