Meet the Lamborghini Aventador Roadster Golden Limited Edition [VIDEO]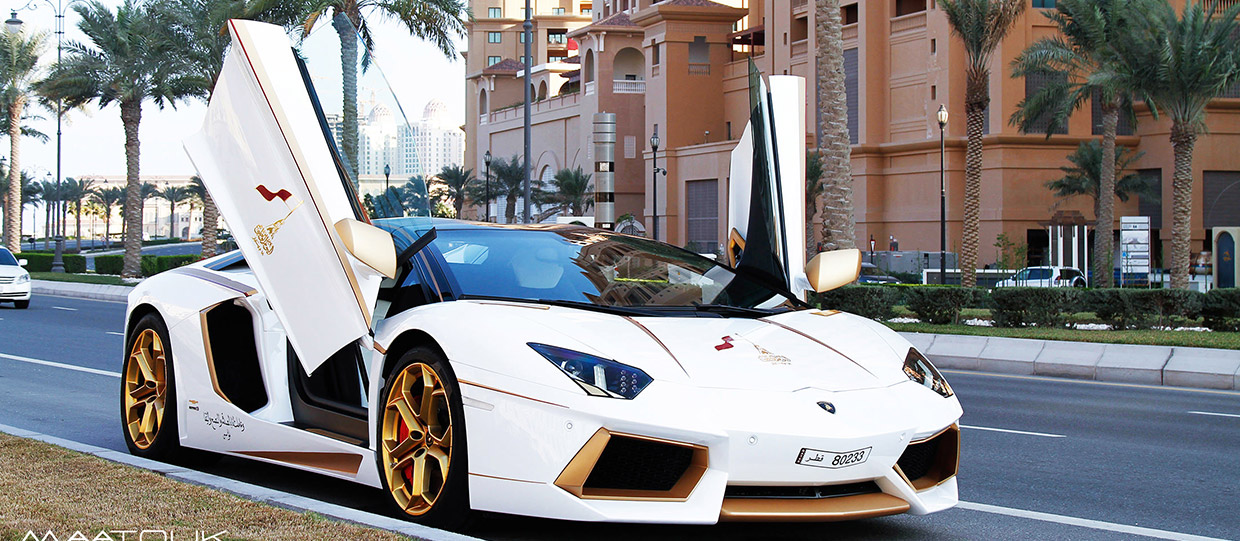 Despite the fact that we have seen a lot of special editions, surreal concepts and other exotic models, the auto industry will not stop with the surprises. Surprises that sometimes might be too pricey for our wallets... Especially when they are designed for Saudi Arabi. Now Maatouk Design London has set its eyes on the Lamborghini Aventador Roadster and has taken its glory one level up. The company has introduced a special edition of the car which acknowledges the Qatar National Day 2015.
This time around, Lamborghini Aventador Roadster can be seen ruling the streets of Doha with a new specially developed design that can melt one's heart. The customized golden limited edition vehicle is owned by the Qatari Businessman Mr. Jaber Bin Abdallah Al Hmaidi. he requested a one-of-a-kind modification of his car before the Qatar National Day 2015 festivals.
Thanks to the skillful professionals from Maatouk Design, the exterior looks more splendid than ever. In order to transform the Lamborghini Aventador Roadster into something that possesses an exclusive conception, the company used pure gold plated material on the outside. There are also Qatar National Day logos. Along with the rest of the golden accents, they create a magnificent correlation between the Gulf excellence and the original Italian flavor.
Finally, golden elements and lines adorn the interior of the Maatouk Design Lamborghini Aventador Roadster. Such accents feature on the cockpit, the steering wheel and the doors too.
Source: Maatouk Design Video Source: Maatouk Design via Youtube