Mercedes-AMG GT3 Teased Before Its Debut

Back in November last year, Mercedes-AMG made an announcement regarding its new GT3 which is set to make its debut next month in Geneva. Now, the company has displayed two images of the same upcoming vehicle.
The two design sketches reveal an automobile which has wider body kit, underlined by flared wheel arches, a lot of additional air vents and a massive rear wing which brings more downforce to the rear axle. The new Mercedes-AMG GT3 is compliant with the FIA GT3 requirements and regulations and is going to hit the track for the 2016 season. This means that we are going to say goodbye to the SLS AMG GT3. When comparing it to the new model, SLS AMG GT3 racer exhibits less aggressive presence. So the new racer might really be a good replacement after all.
No technical and performance details have been shared so far. What we know for sure, though, is that everything will be unveiled soon as the GT3 will be brought to the 2015 Geneva Motor Show. After that, the Mercedes-AMG GT3 will go through an "intense testing and development period" in order to be reinforced and made ready for the FIA GT3 Championship season in 2016.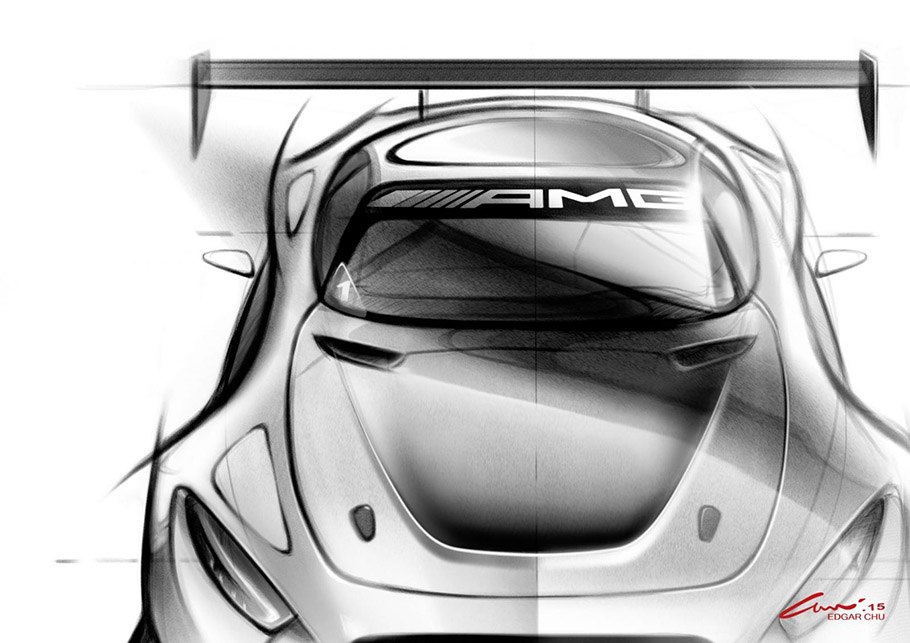 Source: Mercedes-AMG