Mercedes-Benz & Airstream Autobahn Luxury Van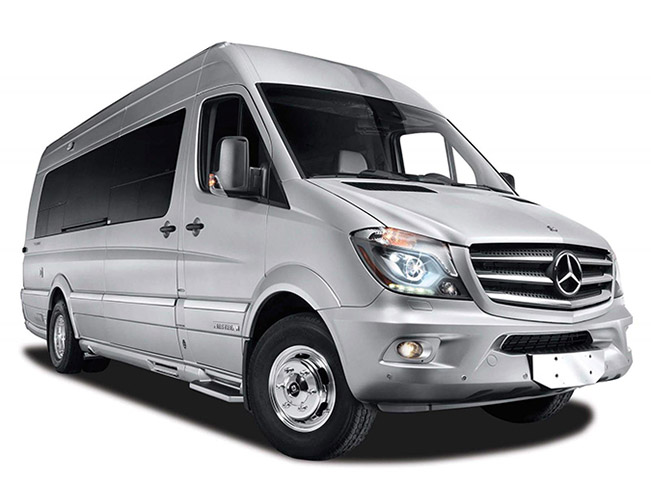 Mercedes-Benz and Airstream has presented the super-luxurious Autobahn Luxury Van based on the new Sprinter. Through its ongoing collaboration with Mercedes-Benz, Airstream combines its signature quality and design with individualized comfort, convenience and productivity in this new category-creating platform.
The Autobahn Luxury Van delivers a "new standard in VIP travel." It boasts six heated rear seats equipped with a power footrest. Each seating position also has a retractable desk and 120V / USB power outlets. Other special features include wood floor, dual refrigerators and an entertainment system that consists of a 32" LCD TV (perfect for watching the 2014 World Cup), a Blu-Ray player and an Apple TV. Indeed, the cabin draws cues from private jets.
The special Sprinter is powered by the well-known 3.0 liter V6 diesel with 190HP (139 kW) and 440Nm (324 lb-ft) of torque. The transmission variants are two – 6-speed manual or an optional 5-speed automatic.
"Airstream continues to set the industry standard for unparalleled luxury travel, a strategy further enhanced by our partnership with Mercedes-Benz," commented Airstream CEO and President Bob Wheeler.
"Whether your VIP is a professional client or family member, we are creating a new category that delivers an exclusive level of focus on individual passenger comfort and convenience.", he finished.
2014 Mercedes-Benz & Airstream Autobahn Luxury Van is priced from $133,024.
Source: Mercedes-Benz