Mercedes-Benz C-Class SportCoupe [render]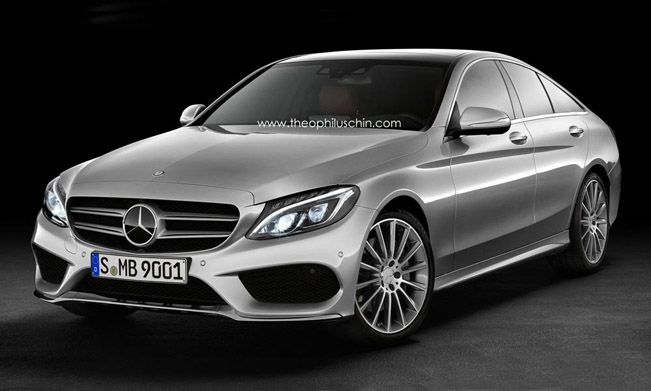 TheophilusChin has published several render pictures of the rumored Mercedes-Benz C-Class SportCoupe. The manufacturer will possibly bring back the "SportCoupe" model for the new C-Class.
However, it will not have 3-doors like the predecessor and the new vehicle will be based  on the upcoming long wheelbase version of the C-Class. This will grant more legroom for rear passengers and additional overall comfort inside the car.
The C-Class SportCoupe is a direct rival to Audi A5 Sportback. The car looks considerably sleeker than the standard C-Class thanks to a more sloping roofline at the back.
It is not the first time, when render models actually come to life, so stay tuned!