Mercedes-Benz Concept Coupe SUV rival of BMW X6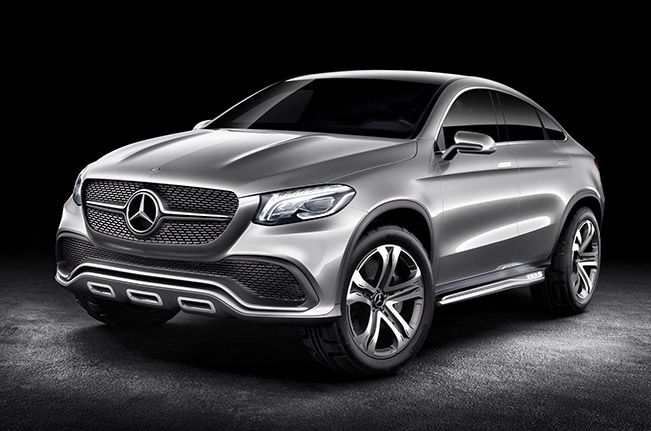 Mercedes-Benz is going to exhibit a direct rival of the popular BMW X6 Sports Activity Coupe. The Mercedes-Benz Concept Coupe SUV will be previewed at the 2014 Beijing Motor Show starting this month.
BMW X6 has been unveiled back in 2008 and already has received a minor facelift in 2012. The German manufacturer is preparing a 2nd generation of it, but Mercedes-Benz still hasn't launched a direct rival of it. However, the long-rumored MLC is going to be introduced to the audience in a couple of weeks.
2016 Mercedes-Benz MLC is scheduled to begin production next year in the US at the Tuscaloosa, Alabama factory alongside the M-Class. It will look considerably more aggressive than a regular M-Class and will have a "very dynamic handling". Practically, Mercedes-Benz will create a X6 with different headlights, grille, badges and some other elements. The engine range will be taken from the M-Class except, of course, the smallest power units.
Stay tuned for more photos and information, which will be available on April 20th during the press day of Beijing Motor Show.
Source: Mercedes-Benz