Yet Another MINI - The Clubvan Concept
At MINI, a plan for an ultimate automotive integration is under development. We already have the MINI Roadster, Convertible, MINI E, Coupe, Countryman, Clubman and now a new concept: The MINI Clubvan – Moving out with style. Set to debut on the 2012 Geneva Motor Show, this fun yet professional MINI is targeted at an audience which, up until now, never had any use of the brand.
Simply put, the Clubvan is a Clubman with some more loading space and fewer seats. The cargo area starts at the hind split doors and goes all the way to the sole pair of seats at the front but not before being properly separated with a partition grille. As a whole it is well adopted for a variety of goods because of the completely flat floor and the elasticized straps of the six attachment loops recessed into the load compartment floor. That with the solid aluminum base partition and the mesh above make sure things on board do not move about and cause mayham.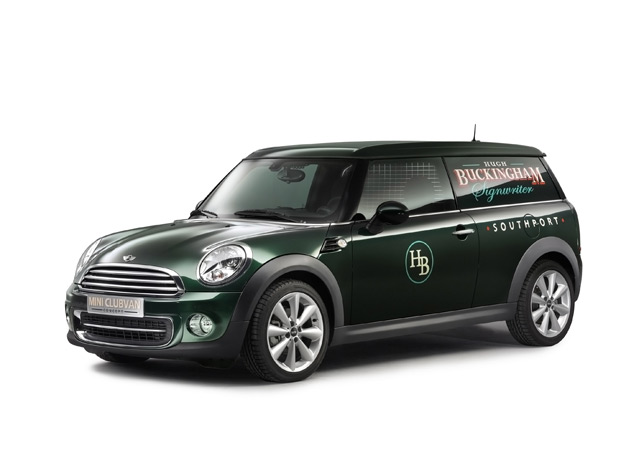 From the outside, one notices that the Clubvan still has the mad 5-door set up – one for the driver, two scissor doors for the passenger (despite being rather redundant here) and two rear hinged doors at the back. The Clubvan Concept leaves an impression the way only a MINI can – it lets people know that it is what it is. However, people do not need to know what hides at the back, hence the rear side windows which are mere body panels, Polycarbonate sections coordinated with the body color. At the same time, the backdoor windows are heavily tinted to keep prying eyes away from the precious cargo. That way, more opportunities for customization open as seen in this instance where on the side panels there is the logo of a local company which does signwriting and can write pretty much anything on the car. That makes the Clubvan ideal for small and medium-sized businesses. Imagine a fleet of zippy, frugal and stylish Clubvans going around doing catering or mail deliveries. Electricians and photographers can also use it as a type of personal transport with enough space for personal equipment. This is the new target audience, MINI has been talking about. It is a vision of streets swarming with MINI cars.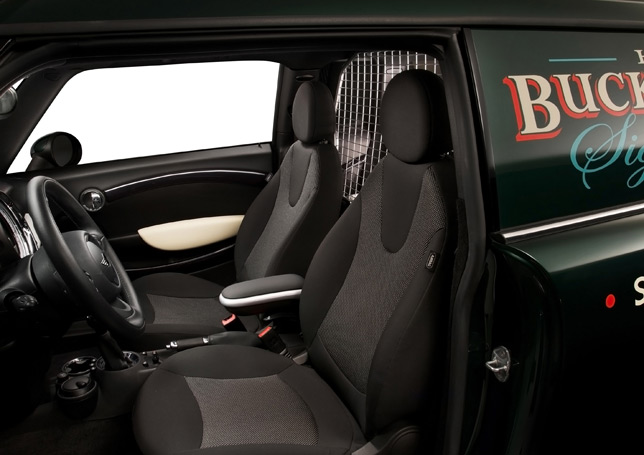 Source: MINI