Mitsubishi ASX Lineup Comes With Numerous Refreshments
Mitsubishi ASX lineup comes refreshed with some design changes, that include additional colors, two-tone 18-inch alloy wheels and some body changes. Furthermore, Mitsubishi ASX models are now available with the latest Euro6 compliant models, offering 112 hp (82 kW) and 119g/km CO2 emissions. As you know, with its 700,000 sold units, this Mitsubishi lineup is one of the most successful investments, that the brand did.
As you know, Mitsubishi's crossover vehicles have always been one of the most distinctive, beautiful and flexible in their class, which, in fact, doesn't stop brand's engineers to continue to improve them. And with the well-priced and stylish ASX line, Mitsubishi offers incredible pleasure of driving and comfort, combined with nice performance abilities. So, let's check out what is going here.
Mitsubishi ASX and what it has to offer
The heart and the green idea
The ASX series comes with a choice of three Euro 6 compliant engines: a 1.6-liter petol engine, providing 115 hp (84 kW), the latest 1.6 Di-D turbo-diesel with112 hp (81 kW) and the largest one, 2.2-liter DOHC 16V engine for the Outlander model. Furthermore, Mitsubishi engineers, concerned about the economy and pollution, created low rolling resistance tyres and intelligent power management. Eventually Mitsubishi created a lineup, that is "green", powerful and flexible. How cool is that?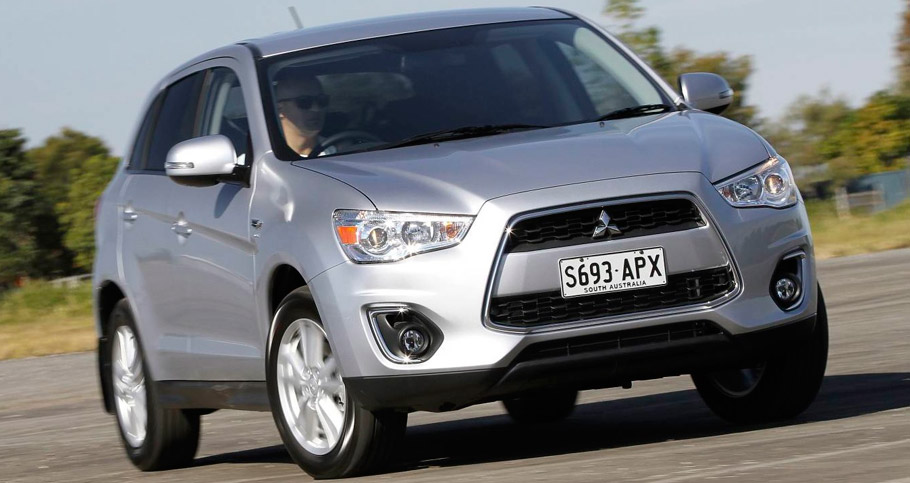 Style
The lineup is based on the Outlander, Lancer and Lancer Evolution X platforms, which means, that the ASX vehicles offer versatility, comfort, space and flexibility. It seems as this lineup is especially created for families, that are looking for practical and comfortable vehicle. And as a self-respected Mitsubishi lineup, the ASX vehicles offer alloy wheels, air conditioning and keyless entry. Of course, Bluetooth connectivity, leather upholstery, satellite navigation, seat heaters and rear camera are included in the standard equipment.
Safety
The Mitsubishi ASX lineup is environmentally friendly, but it is also safe. The Mitsubishi vehicles are geared with RISE safety technology, that dissipates energy from an impact. The lineup also has ABS anti-lock braking, Active Stability Control, Traction Control, Electronic Brake Distribution, Brake Assist and Emergency Stop Signal System. But wait. There is more. The ASX vehicles also include Hill Start Assist, ISOFIX child seat and seven airbags in the standard pack. So, feel free and feel safe. These vehicles really have a lot to offer, so keep an eye on them.
Source: Mitsubishi