MOV'IT Steel Brake Systems for Hamann Range Rover Evoque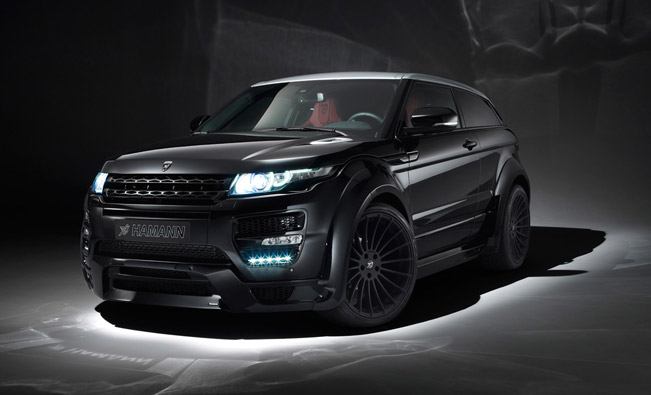 MOV'IT has just released a new stopper for the the iconic Range Rover Evoque which in the current case is transformed by the tuning company Hamann. We have already seen this inspiring modification but without the Steel Brake System enhancement.
We must admit that the stylish Evoque is one of the most beautiful cars in the SUV class. And now it is getting even prettier, thanks to the MOV'IT brake specialists from Ottersweier. What they offer is two 6-piston steel brake systems.
The first one are 370x35 mm steel brake discs and the second - 380x32 mm. The serial device is 300x29 millimetres large.
MOV'IT steel disc brakes are running-direction bound and equipped with the MOV'IT-DDE™ venting system. The latter provides the high fading stability. The two-part design with aluminium pot is reduces the weight significantly. All this results in better response of the suspension and improves the steering behaviour.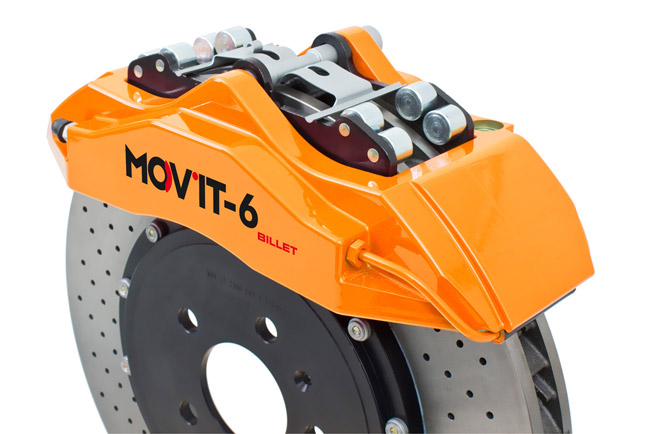 As a result, the Range Rover becomes more agile. In addition, this specific system is even cost-neutral after compensation for running output as compared to use of the OE-device! All components here: calipers, pot, lining and attachment, are designed and enhanced in order to match perfectly to the respective brake disc material (steel or ceramic).
The MOV'IT-brake calipers are made of a highly-resilient aluminium alloy. This means basically that they are restistant to distortion and may be charged with a pressure of up to 250 bar.
Furthermore, their open caliper design improves ventilation. Additionally this means that the caliper can be replaced in installed condition. Next to be highlighted is that the MOV'IT-CROWN system is located on the vehicle side. An edge milled to a crown shape permits fastening the steel brake lines in a certain angle.
MOV'IT-brake pots improve the brake disc venting with their running-direction-bound, turbine-like design. A specially constructed attachment system of highly resilient tool steel ensures ideal connection.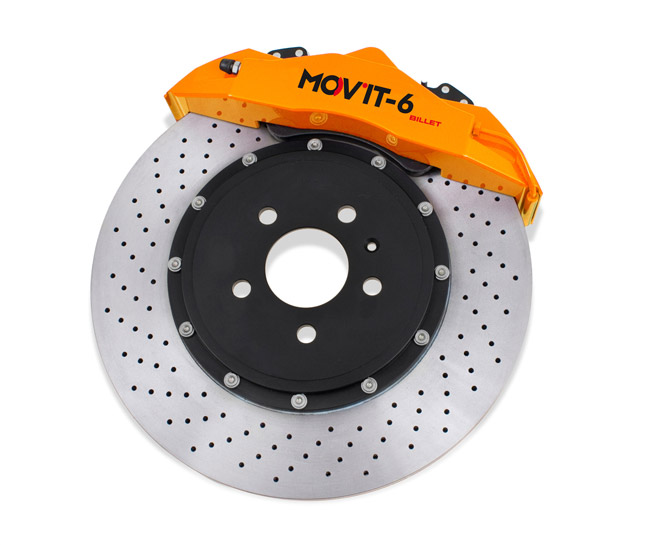 Source: MOV'IT