Hamann Range Rover Evoque
A complete job on the Range Rover Evoque by Hamann-Motorsport. A rather impressive display of character that can only be achieved with the help of true after market geniuses. Your personal Rangie can look like that whether it is the five-door model or the three-door "coupe"
Just looking at the finished piece, we feel intimidated by it's aggressiveness. This might be due to the added two-part front spoiler or the new side skirts. Or maybe it's the new fenders which broaden the vehicle's tracks by 70 and 80 mm front and back respectively. The Evoque's stance is also improved by the 22-inch wheels that have "anodised anthracite spokes", titanium screws and high-gloss polished rim flanges. Even further, suspension-springs ensure 30 mm of less ground clearance which is bad for the Range Rover's SUV image bud good when it comes to cornering.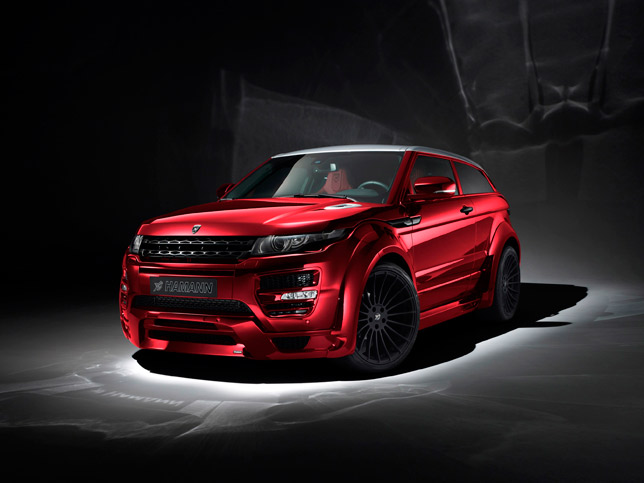 One will have the power to get out of a corner as well. Thanks to a sporty exhaust system, a sports air filter and some engine electronics witchcraft, the 2.2 Si4 model delivers 38 hp of additional power. The diesel engines on the other hand (the 2.2 TD4, 2.2 ED4 and 2.2 SD4) do rather respectable with another 31 hp.
Some Hamann work is clearly visible from the inside as well. But chances are that you'll never enter two same Hamann-Motorsport Range Rover Evoques. The options list is long enough to give the opportunity of every customer to express him/herself fully.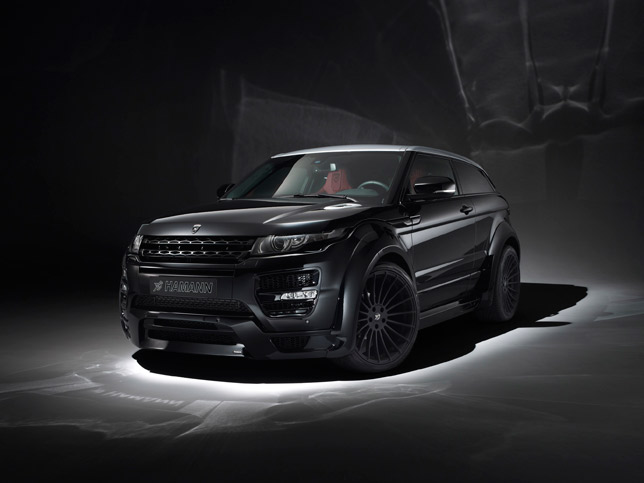 Source: Hamann