MUGEN Previews its Honda-Based Lineup Prior Tokyo Auto Show

MUGEN has revealed its lineup of Honda-based vehicles, which will be displayed at the Tokyo Auto Show next year. There are exactly five new models in the range of MUGEN modified cars including the most exclusive Mugen Civic Type R concept. The other four are the Honda S660 MUGEN RA Prototype, Mugen S660, Mugen modified Honda Vezel and a sporty Mugen Step WGN Spada.
Speaking of the devil, the most anticipated car is of course the Type R. I can't hide my excitement, since this is one of the most emblematic cars on Earth.  Basically, the Mugen Civic Type R concept features some exclusive components that make the car even more attractive.
MUGEN didn't disclose many details, but they are currently developing parts for the car. What we can tell from the pictures is that the concept will feature grille inserts, brand new hood as well as sportier rear wing. We should also mention the new alloys and the red brakes at the front.
SEE ALSO: CivicX Imagines 2017 Honda Civic Type R Hatchback Prototype
The next modified by MUGEN vehicle is the crossover Honda Vezel. We don't know much about it but it features sporty body kit, some modifications to the grille and an exclusive exterior color called Premium Crystal Red Metallic. Third is the Step WGN Spada, which shows-off with revisions to its front grille and bumper, as well as sports exhaust and huge 18-inch alloys.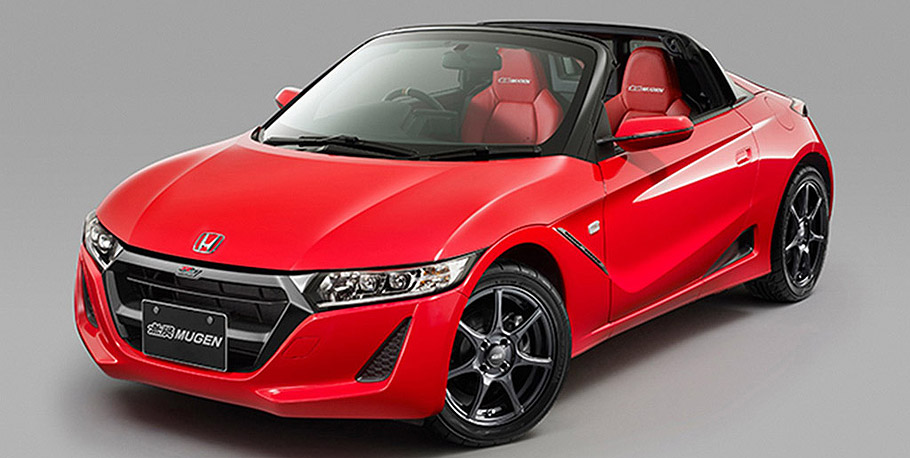 Besides the MUGEN Type R, another exciting car is the Honda S660 MUGEN RA Prototype, which is performance-modified and features some cool styling enhancements. We see that there is too a revised grille, new alloys and very cool leather seats with brand's name as an embroidery.
At last, but not least is the MUGEN S660, which includes more aggressive front bumper and fender vent, new side skirts and ventilated hood. At the rear we see a brand new rear spoiler, while the hard top can be spotted at first glance.
Stay tuned for more exclusive news prior Tokyo.
Source: Mugen