New Honda Civic Type R Images Reveal Genuine Aggression

Carmakers love playing games with customers who are expecting the new automotive hit. From the release of teaser images and videos to sharing a sentence or two about a certain upcoming vehicle, the teasing just never stops. Now the situation is quite similar with the new Civic Type R. What Honda is doing could be described as an attempt to revive the interest of those who are eagerly waiting to find out more about the car. The company gives just a little but the evoked flow and amount of attention can't be measured really.
Trying to stay as coy as possible, Honda transforms the presentation of the 2015 Honda Civic Type R into a progressive process and every time we hear something, it adds to the information which we have already received. One thing is for sure, the jigsaw will soon be finished.
While still staying very secretive about the output of the turbocharged 2.0-liter four-cylinder engine, Honda confirmed that the new model will come with a top speed of 270km/h (167 mph).
Judging from the pictures, it looks like Honda has tried to build something that will scratch the senses of every driver. The aggressive front bumper is shaped in a way that allows it "to inhibit air turbulence around the front wheels, cutting drag and enhancing high-speed stability." Additionally, the newly-designed model will be fitted with a front splitter, ventilated front fenders and aerodynamic side skirts. There is going to be a prominent rear wing and underbody panels that transmit air to a sporty - looking rear diffuser.
In order to help the driver deal with the Type R's monstrous power, the car has a specially – developed high performance Brembo brake package with four-piston calipers and 350 mm drilled discs. Finally, the appearance of the Honda Civic is completed by eye-catching 19-inch alloys which fill the wheel arches and accommodate the larger brakes.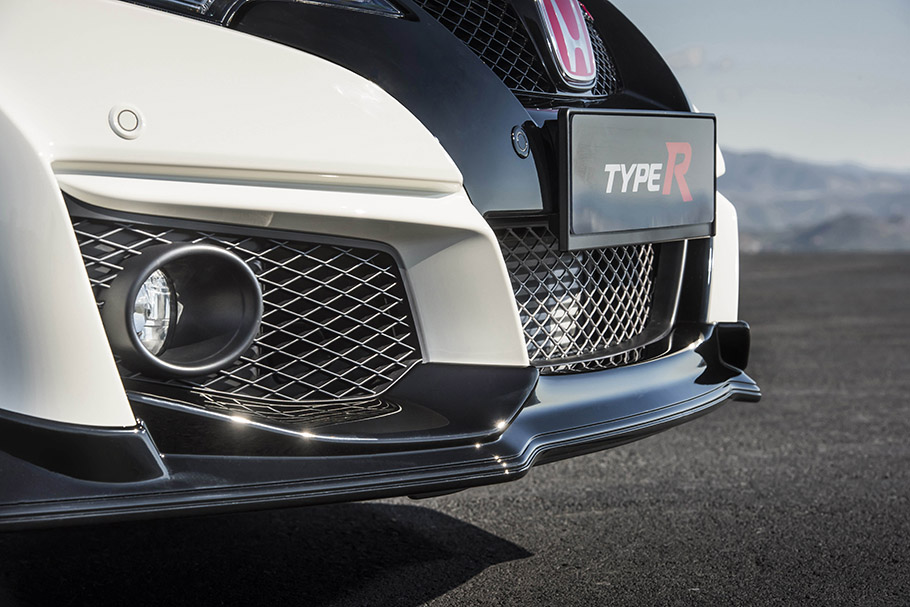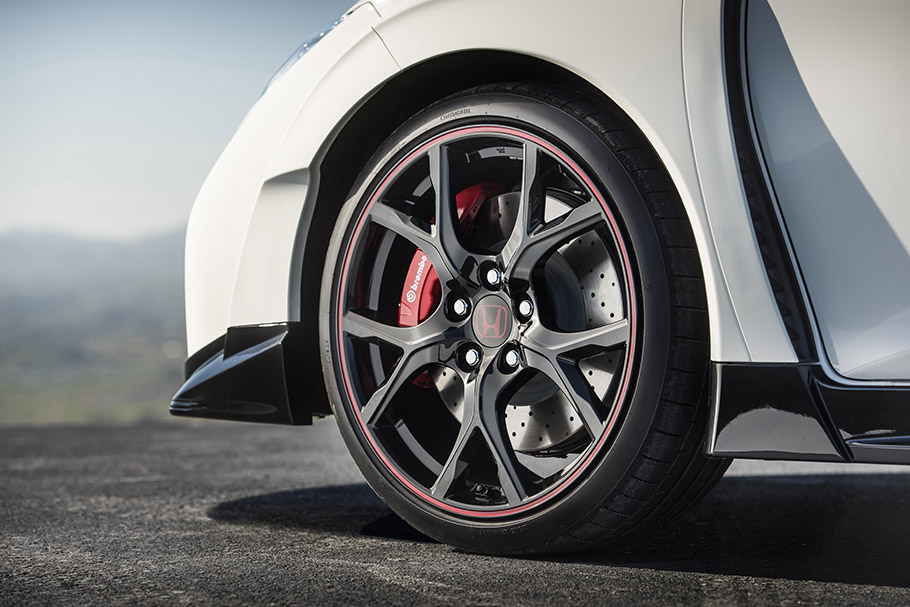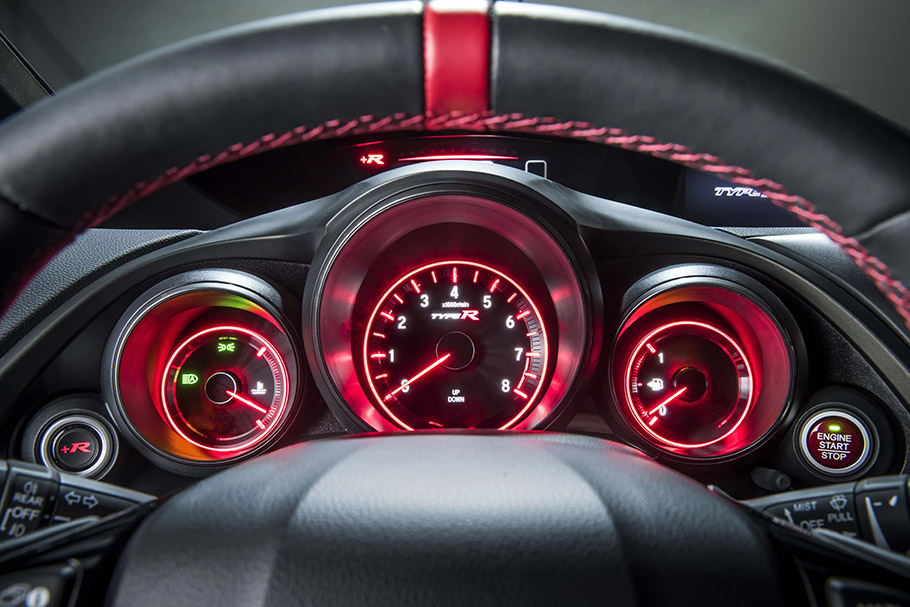 Source: Honda